Tammy Churchill RDCS (PE, FE), FASE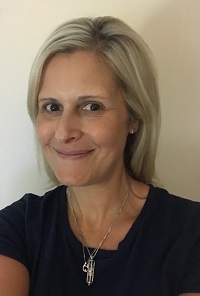 Tammy Lane Churchill, RDCS (PE FE), FASE is a Registered Diagnostic Cardiac Sonographer. Currently, Tammy is the Supervisor of the Pediatric Echo Lab at MUSC in Charleston, SC. Tammy has held positions at two Children's Heart programs, nationally ranked highly by U.S. News and World Report. Her strengths and passion are in teaching sonographers and fellows in the Pediatric Cardiology program. She strives to be an example in her field for sonographers by contributing to research and initiatives that promote the importance of education and training in the field of Pediatric and Fetal Echocardiography as well as the prevention of cardiac disease and importance of improving cardiac health for children.
Her interest and involvement in SafeBeat stem from her continuous commitment in promoting the necessity of testing children in prevention of sudden cardiac death and growing healthy communities by advancing the importance and awareness of heart health for the children of our nation. Tammy wholeheartedly believes that with education and prevention we can save lives and assist our children to grow and build healthy communities of their own through volunteer efforts and careers.
Tammy's diverse skill set of over 15 years in Pediatric and Fetal imaging as well as 17 years in veterinary medicine, cardiology, critical care and hospital management as a veterinary technician, has given her the ability to work in her passions and offer insight into the preventative healthcare fields.
Tammy was born and raised in Key West, Florida and now lives in Charleston, SC with her husband John, son Julian, their two dogs, and two cats. She enjoys mission work, kayaking and running. Tammy also volunteers for the American Society of Echocardiography Advocacy Committee and is passionate about the promotion of her field to further the knowledge of congenital heart disease in communities and advancing the field of echocardiography.