Medical Advisory Board
Justin "Mac" Vining, MD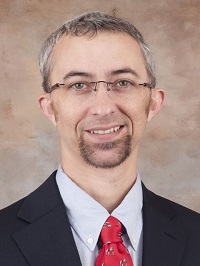 Dr. Justin "Mac" Vining, MD was born and raised in Georgia and graduated class of 2008 from Medical College of Georgia in Augusta. His passions in medical care involve providing the best care possible to all children and their families, particularly those who live in areas that are under-served by pediatric specialists and promoting healthy lifestyles for children and safe sports participation. He also strives to incorporate the family into the decision-making process during their office consultation and ensures that they understand their child's cardiac issues as well as possible. He is board certified in pediatric cardiology and general pediatrics and is currently based in Tallahassee, Florida.
Education:
B.S. in Biology- Valdosta State University- Valdosta, GA
Medical School:
M.D. – Medical College of Georgia, Augusta University- Augusta, GA
Residency:
Medical College of Georgia, Augusta University- Augusta, GA
Fellowship:
Medical College of Georgia, Augusta University- Augusta, GA
Board Certified:
Board Certified in Pediatrics and Pediatric Cardiology by the American Board of Pediatrics
Professional Memberships/Associations:
American College of Cardiology
American Medical Association
Medical Association of Georgia
Georgia American College of Cardiology
American Academy of Pediatrics-Florida Chapter
About Me:
"My wife Tiffinni and I have been married since 2006 and have 2 children, Jack and Julianna. We are very actively involved in our church. I am a musician who primarily plays the guitar and sings, although I originally trained on piano. I also enjoy hunting, fishing, sport shooting and watching college football, especially my Georgia Bulldogs."
---
Ruby Lara RDCS, FASE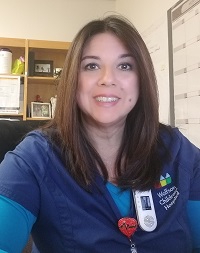 Ruby Lara, RDCS, FASE a Registered Diagnostic Cardiac Sonographer was born in Mt. View, CA and lived in several states as her father served in the USN. She was certified in Echocardiography in 1992 by the City College of San Francisco and is currently working towards her BS in Echocardiography. She is dedicated, understanding, compassionate, caring, and willing to learn or teach. She strives to ensure that patients are cared for to the best of her ability. She is passionate about helping others understand the importance of our field and the impact they have in the diagnosis and treatment of others. She is the lead pediatric cardiac sonographer at Wolfson Children's Hospital in Jacksonville, FL for 20 years. She has a total of 30 years in the field of Cardiology. She started and functions as the President of a local ASE echo society, First Coast Echo Society, in Jacksonville, FL. At both Santa Fe College in Gainesville and Florida State College Jacksonville she lectures to the Jr. class of the CVT programs about Congenital Heart Disease. She has also been a board member for both CVT programs. She is currently the Chairperson/Coordinator for the 1st Annual Healing Hearts Walk in Jacksonville, which is focused on bringing awareness to Congenital Heart Disease.
Education:
Working towards B.S. in Echocardiography- Florida State College, Jacksonville, FL /Oregon Institute of Technology
Echocardiography-City College Of San Francisco, San Francisco, CA
Registered Diagnostic Cardiac Sonographer in Pediatric and Fetal-ARDMS
Fellow of the American Society of Echocardiography, 2013 American Society of Echocardiography
Distinguished Caregiver Recipient, 2017 Wolfson Children's Hospital
The National Society of Leadership and Success, 2019 FSCJ
About Me:
"I married my soulmate, David, on 2/21/1986 at the age of 18yrs old and will be celebrating our 33rd Wedding anniversary this year. We have 4 children (2 Girls (1 adopted), 2 Boys) and 6 grandchildren (3 Girls, 3 Boys). My oldest grandson is special needs and is flourishing through the support of his family. Every year, for the last 10 years, I have traveled to Grenada as a member of CHORES (Children's Health Organization Relief and Educational Services) on a Medical mission trip performing echocardiograms. My Hobby is my family."