Facts About Sudden Cardiac Arrest (SCA)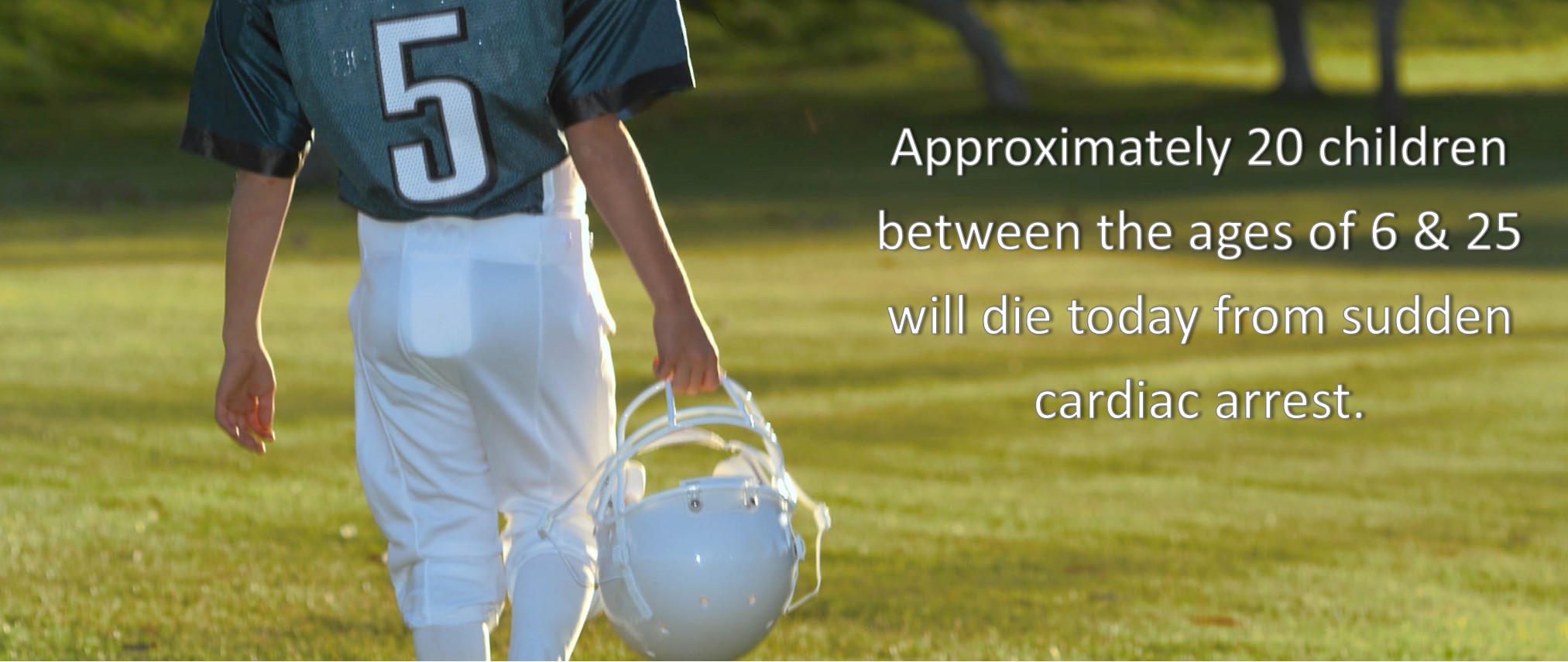 Approximately 20 children between the ages of 6 & 25 will die today from sudden cardiac arrest. (1)
Each year, approximately 7,000± young Americans ages 6-25 die from SCA. (1)
Two thirds of SCA deaths occur in people without any prior indications of heart disease. (2)
The sensitivity of an ECG/EKG for hypertrophic cardiomyopathy (HCM) capable of causing sudden unexpected death in adolescents is 95%. (3)
A majority of SCA cases the first symptom is the fatal collapse.
Sudden Unexpected Death is three times more prevalent in young athletes than non-athletes.
Approximately 1 in every 300 children has a pre-existing heart condition.
Many heart conditions are hereditary.
References:
(1) Heart Rhythm Society, www.hrsonline.org
(2) National Heart Lung and Blood Institute, www.nhlbi.nih.gov
(3) Fuller, C.M., MD. "Physical examinations for young athletes," Cleveland Clinic Journal of Medicine, March 2005