Sunita Ferns MD, FHRS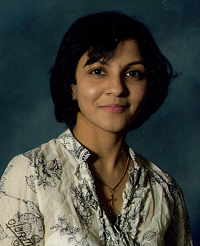 Sunita Juliana Ferns, MD, MRCPCH(UK), FHRS is one of the few board certified Pediatric Electrophysiologists in North America. After completing Medical School at one of the largest teaching and research institutes in India, she was sponsored by the Royal College of Pediatrics to train in the United Kingdom where she was elected a member of the Royal College of Pediatrics and Child Health. Dr. Ferns completed residency at the University of Illinois in Chicago and went on to pursue Pediatric Cardiology fellowship at Northwestern University and Hope Children's Hospital in Chicago, IL. She then completed a fourth year of a combined Adult and Pediatric Invasive Electrophysiology training at Penn State Milton S. Hershey Medical Center.
Most recently, Dr. Ferns served as Director of Pediatric Invasive Electrophysiology at a major North Carolina Children's Hospital where she established and grew the Invasive Electrophysiology program. She has presented and given lectures around the country and has been published globally in cardiology and electrophysiology research. She is also an invited reviewer for several prestigious journals.
About Me:
"I am a board certified pediatric electrophysiologist which means I am the electrician in our group of cardiologists. All survivors of sudden death ultimately get to see an electrophysiologist like myself for management and likely implantation of an internal cardiac defibrillator. My work also involves counselling families who have lost dear ones to a sudden cardiac event. I am therefore extremely passionate about diagnosing and preventing sudden cardiac death in the young. To quote Benjamin Franklin, "An ounce of prevention is worth a pound of cure" and there is no question that effective screening does reduce the incidence of sudden cardiac death which is why I believe in regular ECG screening for all middle and high school students."