Robert A. Huggins, PhD, ATC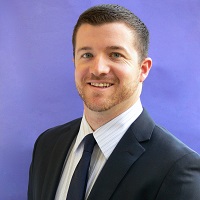 Dr. Robert Huggins is currently the President of Research and Athlete Performance at the Korey Stringer Institute. His responsibilities include the supervision, management, and coordination of major research initiatives currently conducted by KSI. Specifically, Rob oversees the initiatives supported by the National Athletic Trainers' Association related to the Athletic Training Locations and Services (ATLAS) Project. Additionally, Rob conducts performance testing on athletes who are looking to enhance their performance through the use of scientific insights in the state of the art MISSION Heat Lab at UCONN's Korey Stringer Institute. Rob has been a licensed Athletic Trainer since 2007 and has experience at mass medical events such as the Falmouth Road Race, Boston Marathon, and Marine Corps Marathon where he has treated more than 60 cases of exertional heat stroke. Prior to his role at KSI, he developed the club sports Athletic Training Programs at both Sacred Heart University and the University of Connecticut.
Dr. Huggins focuses on two major areas of research, athlete health and safety and athlete performance. From a health and safety in sport perspective, his research has focused on improving Athletic Training services at the secondary school level, emergency best practices in youth athletes, and the economic impact of medical services rendered by Athletic Trainers. From an exercise science perspective, his research interests include heat illness, hydration, and the assessment of physiological biomarkers, exercise stress, and training load on sport performance. He served on the 2017-2018 NATA Appropriate Medical Care For the Secondary School Aged Athlete Task Force, co-chair of the 2016 Youth Sports Safety Governing Bodies Meeting and member of the organizing committee and speaker for the 2016 Collaborative Solutions for Safety in Sport Meeting. He has been a lead or co-author on ~25 publications including the 2013 "Inter-Association Task Force for Preventing Sudden Death in Secondary School Athletics Programs: Best Practices Recommendations."
Why Preventative Heart Screening is Important:
"No study to date has shown that screening by history and physical examination alone is effective in preventing sudden cardiac death or in detecting at risk athletes. ECG screening has demonstrated low false positives and can assist in the detection of deadly conditions. Preventative heart screening programs using ECG coupled with proper interpretation can help reduce SCD risk in athletes."
Education:
BS. Athletic Training- University of Connecticut, Storrs, CT
MEd, Athletic Training- University of Virginia, Charlottesville, VA
PhD, Exercise Science- University of Connecticut, Storrs, CT
Post-Doctoral Fellowship:
University of Connecticut, Storrs, CT
Board Certified:
Board Certified Athletic Trainer by the National Athletic Trainers' Association
About Me:
"My wife Christina and I are high school sweet hearts and our two boys Landon and Weston are our everything. Cooking is a passion of ours and we love entertaining our family and friends. We vacation on Block Island and at our lake house in New Hampshire where boating, wakeboarding, water-skiing, hiking, cooking, fishing, and bonfires are our favorite activities."