Justin "Mac" Vining, MD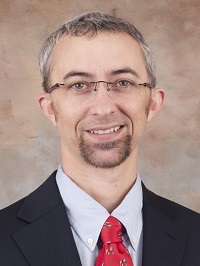 Dr. Justin "Mac" Vining, MD was born and raised in Georgia and graduated class of 2008 from Medical College of Georgia in Augusta. His passions in medical care involve providing the best care possible to all children and their families, particularly those who live in areas that are under-served by pediatric specialists and promoting healthy lifestyles for children and safe sports participation. He also strives to incorporate the family into the decision-making process during their office consultation and ensures that they understand their child's cardiac issues as well as possible. He is board certified in pediatric cardiology and general pediatrics and is currently based in Tallahassee, Florida.
Why Preventative Heart Screenings are Important:
"Preventative heart screenings are a vital part of health and wellness in our youth. In addition to the yearly sports physicals that we obtain on our kids participating in organized sports, Safebeat preventative heart screenings offer the opportunity to screen all children whether they play sports or not. In addition to Safebeat obtaining EKGs on all these children, medical and family histories and vital signs are taken which often are just as important to finding cardiac problems as the EKG itself."
Education:
B.S. in Biology- Valdosta State University- Valdosta, GA
Medical School:
M.D. – Medical College of Georgia, Augusta University- Augusta, GA
Residency:
Medical College of Georgia, Augusta University- Augusta, GA
Fellowship:
Medical College of Georgia, Augusta University- Augusta, GA
Board Certified:
Board Certified in Pediatrics and Pediatric Cardiology by the American Board of Pediatrics
Professional Memberships/Associations:
American College of Cardiology
American Medical Association
Medical Association of Georgia
Georgia American College of Cardiology
American Academy of Pediatrics-Florida Chapter
About Me:
"My wife Tiffinni and I have been married since 2006 and have 2 children, Jack and Julianna. We are very actively involved in our church. I am a musician who primarily plays the guitar and sings, although I originally trained on piano. I also enjoy hunting, fishing, sport shooting and watching college football, especially my Georgia Bulldogs."