Ahmard Vital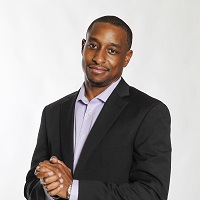 Author, Speaker, Football Analyst and Correspondent to Fox Sports Southwest

"Recently, I joined the SafeBeat Initiative efforts. It did not take me long to realize that this is an organization that I truly wanted to associate with. Knowing that kids across the country are dying due to issues with their hearts touched me in a way that I had not felt before. And then to know that there are testings that can be done to prevent this, I knew that I wanted to be involved. I have not only added this organization to the short list of groups I will contribute to, but I will encourage friends, family and colleagues to do the same. I want to be a part of the solution to saving kids' lives one young soul at a time."
I ask that you will please continue to embrace and support this important initiative in the years to come. Each gift we receive is greatly appreciated and is truly considered a "life-saving" gift.

The SafeBeat Initiative is a 501c3 non-profit organization.
A COPY OF THE OFFICIAL REGISTRATION AND FINANCIAL INFORMATION MAY BE OBTAINED FROM THE DIVISION OF CONSUMER SERVICES BY CALLING TOLL-FREE WITHIN THE STATE 1-800-HELP-FLA (435-7352) OR AT www.FloridaConsumerHelp.com . REGISTRATION DOES NOT IMPLY ENDORSEMENT, APPROVAL, OR RECOMMENDATION BY THE STATE." FLORIDA REGISTRATION CH31645
ALL GIFTS ARE USED SOLELY TO SUPPORT THE MISSION OF THE SAFEBEAT INITIATIVE. REASONABLE EXPENSES, INCLUDING OVERHEAD, MAY BE DEDUCTED. SAFEBEAT USES DONOR INFORMATION SOLELY FOR THE PURPOSES OF FUNDRAISING IN SUPPORT OF THE SAFEBEAT INITIATIVE AND ITS MISSION.