Jennifer "drJ" Thibeaux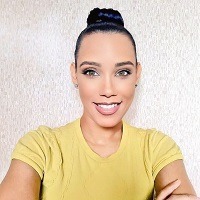 "I was an elite youth athlete in gymnastics - I know the drill, we were subconsciously trained that being hurt was weakness, and no one wanted to be weak. Silence became an accessory to failing to report injuries or pain. I was 19 years old when my father died of a massive heart attack. We buried him on Christmas Eve. No child should say goodbye like that. In the same token, no family should say goodbye to their young child as a result of a sudden cardiac arrest. "Gone too soon" doesn't have to be that way. I have alway felt people, information, and resources could prevent many health conditions from being fatal. We have the ability to change and save lives using people, information, and resources today. SafeBeat.org brings all three elements together. Imagine if everyone on a team - players, coaches, and staff were all CPR/AED trained. Imagine if the defibrillators were updated, accessible, and ready to be effectively used. Imagine if all athletes were screened without cost to identify defects and abnormalities. We don't have to imagine it, we can make this a reality and save lives."
I ask that you will please continue to embrace and support this important initiative in the years to come. Each gift we receive is greatly appreciated and is truly considered a "life-saving" gift.
The SafeBeat Initiative is a 501c3 non-profit organization.
A COPY OF THE OFFICIAL REGISTRATION AND FINANCIAL INFORMATION MAY BE OBTAINED FROM THE DIVISION OF CONSUMER SERVICES BY CALLING TOLL-FREE WITHIN THE STATE 1-800-HELP-FLA (435-7352) OR AT www.FloridaConsumerHelp.com . REGISTRATION DOES NOT IMPLY ENDORSEMENT, APPROVAL, OR RECOMMENDATION BY THE STATE." FLORIDA REGISTRATION CH31645
ALL GIFTS ARE USED SOLELY TO SUPPORT THE MISSION OF THE SAFEBEAT INITIATIVE. REASONABLE EXPENSES, INCLUDING OVERHEAD, MAY BE DEDUCTED. SAFEBEAT USES DONOR INFORMATION SOLELY FOR THE PURPOSES OF FUNDRAISING IN SUPPORT OF THE SAFEBEAT INITIATIVE AND ITS MISSION.