Chris Musgrove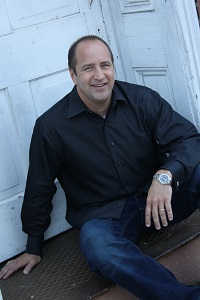 Minister of the Gospel; Founder & Director of FutureNow
"When I first learned about the SafeBeat Initiative I immediately thought about all the people that I knew about that had died suddenly from an undetected heart defect. As the Director of a school assembly program that has functioned in North Florida & South Georgia for the past 16 years I have heard of numerous deaths that could have been avoided with a simple screening.
According to the American Heart Association, over 350,000 Americans die annually from sudden cardiac arrest. Some organizations estimate that 14,000 of these deaths are children and young people. These deaths can be prevented if SafeBeat can get to these schools and communities to begin screening that can discover these heart defects before it's too late. I am honored to endorse and support SafeBeat in its efforts to get in every school in America."
Learn More About Chris Musgrove Here
The SafeBeat Initiative is a 501c3 non-profit organization.
A COPY OF THE OFFICIAL REGISTRATION AND FINANCIAL INFORMATION MAY BE OBTAINED FROM THE DIVISION OF CONSUMER SERVICES BY CALLING TOLL-FREE WITHIN THE STATE 1-800-HELP-FLA (435-7352) OR AT www.FloridaConsumerHelp.com . REGISTRATION DOES NOT IMPLY ENDORSEMENT, APPROVAL, OR RECOMMENDATION BY THE STATE." FLORIDA REGISTRATION CH31645
ALL GIFTS ARE USED SOLELY TO SUPPORT THE MISSION OF THE SAFEBEAT INITIATIVE. REASONABLE EXPENSES, INCLUDING OVERHEAD, MAY BE DEDUCTED. SAFEBEAT USES DONOR INFORMATION SOLELY FOR THE PURPOSES OF FUNDRAISING IN SUPPORT OF THE SAFEBEAT INITIATIVE AND ITS MISSION.