Lindsay Davis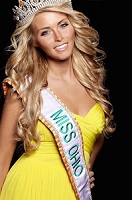 Lindsay Davis, a former Miss Ohio and ballerina, is a youth sports health advocate, diagnosed with HCM at age 17. She helped in the passage of "Lindsay's Law" in the Ohio state legislature – a law that requires all coaches and teachers to undergo education on the symptoms of sudden cardiac arrest. She is currently working to get other states to pass a similar legislation in addition to a law that requires CPR training as a high school graduation requirement and a Federal Initiative. She has previously written on these causes for USA Today, Sports Illustrated and is associate editor of Open Heart BMJ, the online cardiology edition of the British Medical Journal. Recipient of Point of Light award from President George H. W. Bush and Bakken Award winner.
Learn More about Lindsay Davis
The SafeBeat Initiative is a 501c3 non-profit organization.
A COPY OF THE OFFICIAL REGISTRATION AND FINANCIAL INFORMATION MAY BE OBTAINED FROM THE DIVISION OF CONSUMER SERVICES BY CALLING TOLL-FREE WITHIN THE STATE 1-800-HELP-FLA (435-7352) OR AT www.FloridaConsumerHelp.com . REGISTRATION DOES NOT IMPLY ENDORSEMENT, APPROVAL, OR RECOMMENDATION BY THE STATE." FLORIDA REGISTRATION CH31645
ALL GIFTS ARE USED SOLELY TO SUPPORT THE MISSION OF THE SAFEBEAT INITIATIVE. REASONABLE EXPENSES, INCLUDING OVERHEAD, MAY BE DEDUCTED. SAFEBEAT USES DONOR INFORMATION SOLELY FOR THE PURPOSES OF FUNDRAISING IN SUPPORT OF THE SAFEBEAT INITIATIVE AND ITS MISSION.