Jeff Greene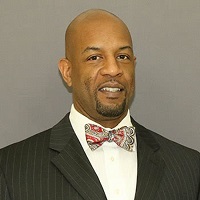 20 Year Automotive Executive | Health & Fitness Enthusiast
"At the heart of the "SafeBeat Initiative" are caring and dedicated members like me who are committed to increasing the awareness to the fact that 1 out of every 143 children has a cardiac arrhythmia syndrome. With educational awareness, community outreach and making a point to schedule your child to be screened for cardiac arrhythmia syndrome, less children each day, month and year can avoid sudden and unexpected death. I am passionate and committed to communicate the importance of screening for these syndromes and save childrens lives".
I ask that you will please continue to embrace and support this important initiative in the years to come. Each gift we receive is greatly appreciated and is truly considered a "life-saving" gift.

The SafeBeat Initiative is a 501c3 non-profit organization.
A COPY OF THE OFFICIAL REGISTRATION AND FINANCIAL INFORMATION MAY BE OBTAINED FROM THE DIVISION OF CONSUMER SERVICES BY CALLING TOLL-FREE WITHIN THE STATE 1-800-HELP-FLA (435-7352) OR AT www.FloridaConsumerHelp.com . REGISTRATION DOES NOT IMPLY ENDORSEMENT, APPROVAL, OR RECOMMENDATION BY THE STATE." FLORIDA REGISTRATION CH31645
ALL GIFTS ARE USED SOLELY TO SUPPORT THE MISSION OF THE SAFEBEAT INITIATIVE. REASONABLE EXPENSES, INCLUDING OVERHEAD, MAY BE DEDUCTED. SAFEBEAT USES DONOR INFORMATION SOLELY FOR THE PURPOSES OF FUNDRAISING IN SUPPORT OF THE SAFEBEAT INITIATIVE AND ITS MISSION.