Cris Dishman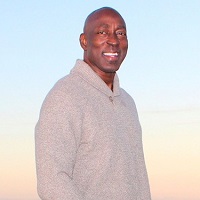 "I'm interested in helping all kids secure a brighter future for themselves by removing barriers to heart screenings and lifesaving education and techniques. As a coach, I want to work with SafeBeat closely to rollout a national strategy for CPR/AED training of all athletic teams in the U.S. (and beyond). Life saving techniques need to be accessible and become part of our everyday lives."
I ask that you will please continue to embrace and support this important initiative in the years to come. Each gift we receive is greatly appreciated and is truly considered a "life-saving" gift.
The SafeBeat Initiative is a 501c3 non-profit organization.
A COPY OF THE OFFICIAL REGISTRATION AND FINANCIAL INFORMATION MAY BE OBTAINED FROM THE DIVISION OF CONSUMER SERVICES BY CALLING TOLL-FREE WITHIN THE STATE 1-800-HELP-FLA (435-7352) OR AT www.FloridaConsumerHelp.com . REGISTRATION DOES NOT IMPLY ENDORSEMENT, APPROVAL, OR RECOMMENDATION BY THE STATE." FLORIDA REGISTRATION CH31645
ALL GIFTS ARE USED SOLELY TO SUPPORT THE MISSION OF THE SAFEBEAT INITIATIVE. REASONABLE EXPENSES, INCLUDING OVERHEAD, MAY BE DEDUCTED. SAFEBEAT USES DONOR INFORMATION SOLELY FOR THE PURPOSES OF FUNDRAISING IN SUPPORT OF THE SAFEBEAT INITIATIVE AND ITS MISSION.