Heather Dawkins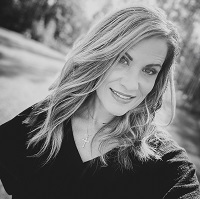 A screening like the one that SafeBeat performs could have picked up on my heart issues a lot sooner. When you hear of adults, kids and athletes that just drop dead suddenly (sudden cardiac death)...that is what happened to me not once, but twice. I'll never stop giving glory to my God for saving me. I'm a real live walking miracle. I intend on using this gift of life to bring HIM glory and spread hope to others. 
I ask that you will please continue to embrace and support this important initiative in the years to come. Each gift we receive is greatly appreciated and is truly considered a "life-saving" gift.
The SafeBeat Initiative is a 501c3 non-profit organization.
A COPY OF THE OFFICIAL REGISTRATION AND FINANCIAL INFORMATION MAY BE OBTAINED FROM THE DIVISION OF CONSUMER SERVICES BY CALLING TOLL-FREE WITHIN THE STATE 1-800-HELP-FLA (435-7352) OR AT www.FloridaConsumerHelp.com . REGISTRATION DOES NOT IMPLY ENDORSEMENT, APPROVAL, OR RECOMMENDATION BY THE STATE." FLORIDA REGISTRATION CH31645
ALL GIFTS ARE USED SOLELY TO SUPPORT THE MISSION OF THE SAFEBEAT INITIATIVE. REASONABLE EXPENSES, INCLUDING OVERHEAD, MAY BE DEDUCTED. SAFEBEAT USES DONOR INFORMATION SOLELY FOR THE PURPOSES OF FUNDRAISING IN SUPPORT OF THE SAFEBEAT INITIATIVE AND ITS MISSION.