Joseph Bonner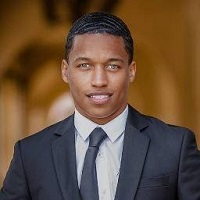 President and Chief Executive Officer of iCast Media, which includes iCast Radio Network, Legend Radio, and Legend Men's Magazine

"It is our responsibility as adults to protect, guide and teach youth. SafeBeat get's it! Not only do they help improve awareness of Sudden Cardiac Arrest and Sudden Cardiac Death by providing EKG heart screenings to participating schools, they also have many ways people can get involved to support. I am so proud of what they're doing. Truly inspiring!"
Learn More About Joseph Bonner Here
The SafeBeat Initiative is a 501c3 non-profit organization.
A COPY OF THE OFFICIAL REGISTRATION AND FINANCIAL INFORMATION MAY BE OBTAINED FROM THE DIVISION OF CONSUMER SERVICES BY CALLING TOLL-FREE WITHIN THE STATE 1-800-HELP-FLA (435-7352) OR AT www.FloridaConsumerHelp.com . REGISTRATION DOES NOT IMPLY ENDORSEMENT, APPROVAL, OR RECOMMENDATION BY THE STATE." FLORIDA REGISTRATION CH31645
ALL GIFTS ARE USED SOLELY TO SUPPORT THE MISSION OF THE SAFEBEAT INITIATIVE. REASONABLE EXPENSES, INCLUDING OVERHEAD, MAY BE DEDUCTED. SAFEBEAT USES DONOR INFORMATION SOLELY FOR THE PURPOSES OF FUNDRAISING IN SUPPORT OF THE SAFEBEAT INITIATIVE AND ITS MISSION.