All-District Wylie High Football Star Azaan Abdellatif Passes Away At His Home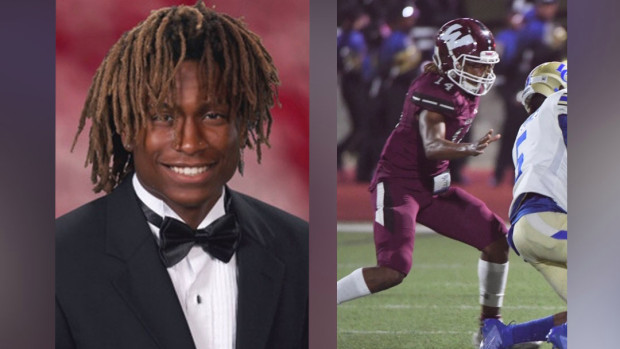 Students and teachers are stunned and grief stricken over the sudden death of a Wylie High School honors student football star.
Azaan Abdellatif was a senior and a cornerback on the Wylie Pirates.
He was honored recently by being named to the 2019 All-District team.
School administrators tell CBS 11 Abdellatif didn't wake up Wednesday morning at his home and the death is being investigated by Murphy Police.
Counselors at the school were available to assist any students who need help dealing with their grief.
There is no word on the possible cause of death at this point.
The loss of their classmate hung over students at the school on Wednesday.
"Everyone knew him," said classmate Jackson Reffitt. "The cafeteria today had 3,000 kids in there. It was dead silent. It was so quiet. It was so weird. The hallways. You could hear people crying in different rooms."
"A lot of people left. My history class was completely gone," said classmate Avery Bailey.
Malik Ford was one of Abdellatif's teammates.
"I was on offense and he was on defense. And there were so many times, I felt like nobody could stop me. And every time I lined up against him, he stopped me. It made me feel like if he can still fight, I can fight," said Ford. "I used to struggle in the classroom and he was very smart. And he helped me get my grades up."
Wylie High School Principal Virdie Montgomery released the following statement on Facebook:
Pirate family…we are in mourning at Wylie High School. We have lost a Pirate today. Please be in prayer for our school, community and the family of Azaan Abdellatif. He was an amazing young man with a brilliant future ahead of him. He possessed a charizma that was so attractive to his friends and all that knew him. He was a magnificent athlete with prowess on the football field and the wrestling mat. He was loyal and he worked hard. He was an honor student and a member of the WHS National Honor Society. There are no details surrounding his passing at this time but the loss at our school today is one of anguish, pain and hurt.
There will be a vigil to remember Azaan tomorrow night (Thursday) at 6PM at the WHS IMPAC center. Everyone is welcome.
---
Story Credit: https://dfw.cbslocal.com/2020/01/29/wylie-high-football-star-azaan-abdellatif-passes-away-home/
---
Please help us prevent these types of deaths from occurring. For as little as $1 per week, you can support preventative heart screenings and save a life! It only takes a minute to donate. Help us save a child's life today. Thank you. -The SafeBeat Team