Remarkable Mom: Jenine Dalrymple Honored for Her Work as a Mom and Nonprofit Founder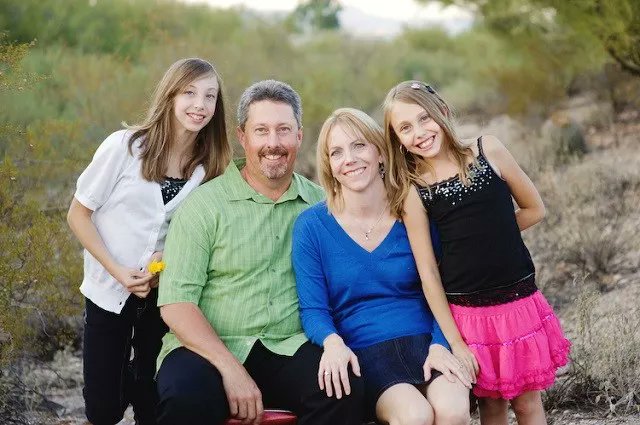 With Mother's Day right around the corner, we are taking a closer look into the lives of some remarkable moms in our community.
One mom, Jenine Dalrymple, is a mom, CFO of a mining company and a nonprofit founder.
Jenine is the mom of two beautiful daughters, Andra and Grace. But her world was flipped upside down in 2010 when tragedy struck.
"Andra had an incident coming off the soccer field where her heart stopped," said Jenine.
She died suddenly from a cardiac condition.
"We didn't know she had a heart condition so obviously it was unexpected," said Jenine.
Jenine had to be a strong mother for Grace, while grieving the death of Andra.
"That's one of the toughest things to figure out is how to you appropriately honor and continue to love the child that you've lost and how do you invest and convince your surviving child that they have a big place in the world as well," Jenine said.
She and her family started Andra's Heart Foundation to raise awareness for heart disease. They had no idea Andra had a heart condition and want to encourage other parents to get their kids scanned.
"As parents, especially moms, we're really great at worrying and there's so many things you worry about," said Jenine. "This was never anything I ever worried about. this wasn't ever anything I worried about because you never think of cardiac arrest happening in young people."
They have scanned thousands of children for free in hopes that parents can find out about their kids hearts before it is too late.
And Jenine says she is thankful to have Grace who makes her a remarkable mom.
"In the end that's what being a remarkable mom is all about," Jenine said. "It's about being a remarkable mom to your people and I'm lucky to have had Grace to inspire me to do that."
Through the foundation, they have also created water stations at school because hydration is important for heart health.
---
Story Credit: http://www.kvoa.com/story/38126905/remarkable-mom-jenine-dalrymple-honored-for-her-work-as-a-mom-and-nonprofit-founder