New Treatment Options For Heart Failure: Cardiologist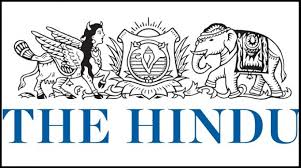 Heart failure is the most common cause of hospitalisation in patients over 65 years of age but the good news is there are newer treatment options available to treat heart failure and sudden cardiac arrest, says director and senior interventional cardiologist of Aster Prime Hospital C. Raghu.
Dr. Raghu conducted a workshop on newer treatment options available to treat heart failure in collaboration with Klaus Witte, Associate Professor in Cardiology and Consulting Cardiologist at University of Leeds.
Heart failure is a progressive disease where the heart's pumping efficiency is drastically reduced, the cardiologist said at the workshop here on Thursday.
Previous history
When a person suffers from breathlessness, easy fatigue, palpitations also with previous history of heart attack, pre-existing conditions like hypertension, diabetes, then he or she could be a patient of heart failure.
Dr. Raghu says it can develop at any age but becomes more common with increasing age. Sudden cardiac arrest is a life threatening condition when the heart abruptly stops functioning without any warning.
Death would occur due to the malfunctioning of heart's electrical system and may affect a person with or without prior diagnosed cardiac diseases.
"Associating with Dr. Witte will further enhance our comprehensive patient-focused cardiac care and commitment to treating heart failure," Dr. Raghu said.
Changes in lifestyle
A combination of heart medications is used for treating heart failure along with changes in lifestyle such as quitting smoking, limiting sodium intake, losing weight or reducing stress level. The hospital now has access to advanced therapies like cardiac resynchronisation therapy to treat HF patients. CRT uses an implantable device to improve the pumping efficiency of the heart by sending tiny electrical impulses to the heart muscle. It could be either CRT-pacemaker or CRT-Defibrillator depending on requirement, he said.
Earlier pacemakers were used for patients with low heart beat. In the newer therapies, pacemaker algorithms were altered to improve the pumping ability of heart and prevent irregular heart beat and sudden death.
Non-communicable diseases like cardiovascular diseases are a major threat to economic growth and human health and according to estimates of World Congress of Cardiology, about 40% of deaths in India will be from heart disease by 2020. There are close to 2.5 million patients in India who are at high risk of sudden cardiac arrest.
---
Story Credit: http://www.thehindu.com/news/cities/Hyderabad/new-treatment-options-for-heart-failure-cardiologist/article19181749.ece