Tyrone Keys
Former NFL Athlete | Co-Founder of All Sports Community Service | Mentor
"From my heart to yours, I say thank you SafeBeat on behalf of the All Sports ASCS alumni for having the heart to save the hearts of the next generation."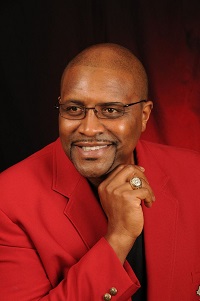 To some, Tyrone Keys may be noteworthy because of his personal accomplishments on the football field as a defensive Most Valuable Player (MVP) in high school and college, or former Super Bowl XX Chicago Bears defensive end.
Tyrone, however, remembered to give honor to whom honor is due, and graciously acknowledged his mentor's words at Callaway High School, Coach Odell Jenkins: "Sow a thought … reap a word. Sow a word … reap an action. Sow an action … reap a destiny. Sow into a destiny … reap character".
Tyrone is from Jackson, Mississippi, where he was named a High School All-American and voted defensive MVP of the year in the state of Mississippi in 1977. His high school team also won the state championship in 1976.
Tyrone accepted the thoughts and words of his mentor and allowed them to fuel his purpose for attending Mississippi State University. His determination to make a significant impact for this university catapulted him into making 26 career sacks (second highest in the school's history) and being selected All-Southeastern Conference (All SEC) three consecutive seasons, 1977-1980. Tyrone also played a key role in one of Mississippi State's biggest wins by making the game saving tackle and forcing the Alabama University quarterback to fumble on the last play. He helped to seal a 6-3 Mississippi State win over then number one ranked Alabama. Mississippi State's win achieved a 9-2 record for the year, the best season in the school's history. They broke Alabama's 25 game winning streak, and Keys helped the team earn a berth to the 1980 Sun Bowl. Tyrone was elected to the Senior Bowl that year.
After graduating from Mississippi State in 1981 with a Bachelor of Science degree in Physical Education, Tyrone began his nine-year professional football career. Tyrone was the 5th Round (113th player) draft pick, defensive end, for the 1981 New York Jets. However, he decided to start his career for two seasons in the Canadian Football League with the British Columbia (BC) Lions.
In 1983, Keys returned to the National Football League (NFL) to launch a successful seven-year career. He signed with the Chicago Bears as a defensive end where he remained through the 1985 Super Bowl XX Championship year (46-10 over the New England Patriots). The Bears were 18-1 and their only loss was to the Miami Dolphins eight weeks prior to the Super Bowl, December 2, 1985. The Bears-vs.-Dolphins game had the highest number of viewers in the history of football. Keys and his team mates produced the Super Bowl Shuffle on the next day, December 3, 1985. Tyrone was the keyboardist in the Super Bowl Shuffle video which was nominated for a GRAMMY Award and sold over a million copies.
His next stop was the pre-Super Bowl Tampa Bay Buccaneers in 1986-1987. Keys retired from the NFL after a career ending injury with the pre-Super Bowl San Diego Chargers in 1989.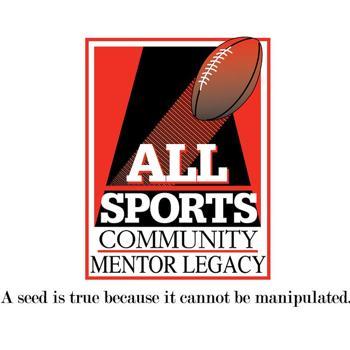 Keys founded "All Sports Community Service, Inc." in 1993 as a non-profit mentoring and scholarship organization dedicated to helping challenged youth in Tampa, Florida, achieve their dream of attending college. Keys taught his students the idea that the skills from the playing field could be parlayed onto the field of life. Since 1993, All Sports has assisted hundreds of students obtain over $20 million in support towards their college education from all over this country and in England as well. All Sports students are mentored through a combination of academics, community service and sports. Great emphasis is placed on returning to the community to assist the next generation. All Sports is now seeing the Full Circle Participation in action with its students returning to invest time, energy and scholarship funds into the program and the community.
When Tyrone Keys reflects on his time with Coach Jenkins, Tyrone remembers that he played for the Callaway Chargers, winning the State Championship, and winning 22 consecutive games. Coach Jenkins words fueled not only the 26 sacks and the MSU Sports Hall of Fame Award, but also being selected into the Education Hall of Fame.
Confirmation of the words that he had once heard from his mentor about sowing was now evident. Tyrone was one of 75 former athletes to receive the Stories of Character Award, which commemorated the 75th Anniversary of the Southeastern Conference on January 26, 2008. Coincidentally, 22 years prior on the same day, January 26, 1985, Keys and his Bears were crowned the World Champion Super Bowl XX winning team. It provided the opportunity for him to witness the power of mentoring in his life. It began with the acceptance of his high school football coach/mentor's lessons in life on and off the field years ago. Those life lessons are now coming to fruition as he spends his time helping his alumni students develop after school programs in their communities.
Coach Jenkins once said: "If I was an artist, Tyrone would be my masterpiece." Coach Jenkins and Tyrone decided to unite their energy. Coach Jenkins currently operates a model of All Sports Community Service in Jackson, Mississippi. Both groups unite annually during the summer in Washington, D.C., for the four-day J.C. Watts Leadership Conference. (Watts, back in 1981, was the 213th player picked in the 8th round by the New York Jets. JC decided to sign with the CFL Ottawa Roughriders.)
Tyrone Keys' life work encourages Academics, Community Service, Sports and Significance as he shares these words from his grandmother, Ms. Ruth Anna Jordan, with the next generation: "Once a task begun, never leave it until it is done. Be the labor great or small, do it well or not at all."
Read "Tyrone Keys – Reflections on Bucs and Bears Game and the Importance of SafeBeat"
Follow the ASCS Alumni Mentor Legacy Center on Facebook!
---