Doctors Recommend New Sports Guidelines for Kids Testing Positive for COVID-19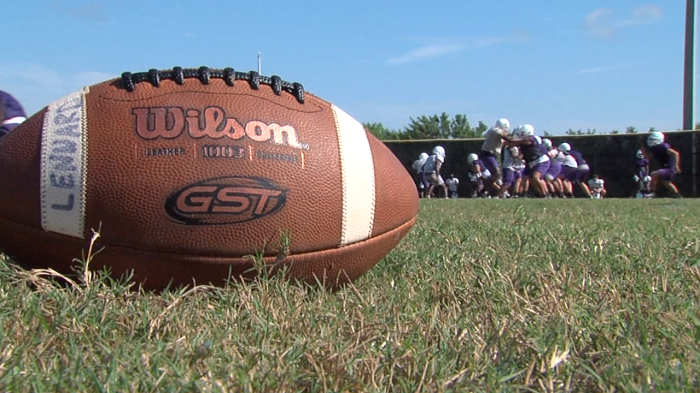 The American Academy of Pediatrics updated its guidance for children and teens who participate in sports activities. It clarifyed the recommended amount of time athletes should be held out of practices and games if they or close contacts show symptoms or test positive for the coronavirus.
The AAP recommends that athletes who show moderate symptoms of COVID-19 should be asymptomatic for at least 14 days and obtain clearance from their primary care physician before returning to exercise and competition.
The guidance also recommends an electrocardiogram (EKG) be obtained in athletes who have a history of moderate symptoms. This is because some adults are showing some cardiac issues that can be prolonged, including mild inflammation of the heart, according to Dr. Lara Cavanaugh with Children's Medical Center in Palm Harbor.
"The high school kids who are doing intense sports are probably going to be at higher risk," Dr. Cavanaugh said. "The younger kids, not so much. What we would worry about is if they had chest pain, or they were fainting with exercise, or they were getting dizzy, or extreme fatigue."
The recommendation includes children who may be asymptomatic or have mild symptoms. She recently posted a video on new guidelines for kids returning to sports after testing positive for COVID-19 on the Children's Medical Center Facebook page.
AAP recommendations include:
All children and adolescents who have been exposed to the coronavirus, regardless of whether they have symptoms, should sit out from ALL practices and games for a minimum of 14 days. Parents and guardians must report if an athlete or any household contact is exhibiting any signs or symptoms of COVID-19 or tests positive for the virus, even if they have no symptoms.
Children and adolescents who are diagnosed with COVID-19 or test positive for SARS-CoV-2 should not participate in sports and should be asymptomatic for 14 days total before beginning the gradual return to physical activity.
Before returning to play, all patients with COVID-19 should be cleared for participation by their primary care physician. The focus of their return to participation screening should be for cardiac symptoms, including but not limited to chest pain, shortness of breath, fatigue, palpitations, or syncope.
Those who experience severe sickness from COVID-19, such as multisystem inflammatory syndrome in children (MIS-C), should be restricted from exercise and participation for 3 to 6 months. These athletes should be cleared to resume participation by their primary care physician and appropriate pediatric medical subspecialist, preferably in consultation with a pediatric cardiologist. Cardiac testing must have returned to normal before return to activity.
If an athlete tests positive for coronavirus, team officials and the health department should be notified so contact tracing and appropriate quarantining can be performed.
Current evidence suggests that children infected with the COVID-19 virus typically experience less severe disease. Although children have generally not been the source of disease outbreaks, it is possible that children could infect adult coaches, officials, or family members after contracting the virus.
The AAP guidance includes other safety protocols, including physical distancing, hand hygiene and cloth face masks.
Athletes, officials, spectators and volunteers should wear a cloth face covering when arriving to or departing from an athletic facility.
All athletes should wear a cloth face mask when on the sidelines and should practice physical distancing. Cloth face coverings should not be worn during vigorous activities or in water activities where they could pose an injury risk due to catching on equipment or accidently impairing vision.
Dr. Cavanaugh also recommends parents and coaches talk to kids about regularly sanitizing their hands and not sharing water bottles.
She is also urging families and coaches to encourage social distancing, which unfortunately means no close-up cheering after a big play or game win, something Dr. Cavanaugh said is so inherent to many competitors.
"When you score a goal, everyone's so excited and jumping on each other," Dr. Cavanaugh said. When you win a football game, everyone's tackling each other. And none of that is social distancing. The kids have to limit any of the cheering where they're touching."
She went on to say that they are already seeing a lot of good things from kids being able to return to sports, citing the mental health benefits, especially during the pandemic.
It's something pediatricians across the country are echoing.
"Team members know the importance of working together to win games and achieve goals," said Dr. Christopher Snyder, a pediatric cardiologist and an author of the new guidelines. "Dealing with the coronavirus safely is no different. We are in this together, and we can rise to the challenge with a goal of keeping everyone safe so that we can return to sports and play."
---
Story Credit: https://www.abcactionnews.com/news/back-to-school/doctors-recommend-new-sports-guidelines-for-kids-testing-positive-for-covid-19
---
Click here to SUBSCRIBE to our newsletters.
For as little as $1 per week, you can support preventative heart screenings and save a life! It only takes a minute to donate. Help us save a child's life today. Thank you. -The SafeBeat Team