Sheldon Hill, RDCS, Executive Director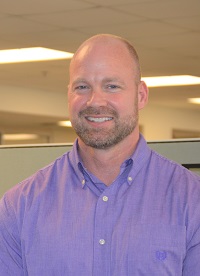 Sheldon is a very driven and goal oriented individual that believes you only fail when you refuse to get back up and keep moving forward! Being a registered cardiac sonographer, among many other accomplishments, Sheldon clinically understands the root cause of why children all across America needlessly die from Sudden Cardiac Death and what the proven solution is.
He is very passionate about preventing Sudden Cardiac Death (SCD) in America's youth and creating a healthier generation. Sheldon is very honored to be associated with the SafeBeat Initiative "the solution" and it's mission to screen hearts, save lives! Understanding that providing a Nationally recognized screening platform is a Goliath of a task, that he is willing to tackle. With the mind set that every child deserves the opportunity to be screened to prevent Sudden Cardiac Death.....among other health factors, the passion comes natural to press forward every day until the SafeBeat Initiative is available all across America. After all, what is the value of a child's life....it's priceless!!
Sheldon has been pivotal to SafeBeat securing relationships in which will help propel the SafeBeat Initiative in the direction it has set forth. With this, he has also helped develop fundraising mechanisms that is very unique in the industry and will greatly benefit all parties that participate. Other responsibilities include the development and implementation of the organizational plan, business development and operations management. Sheldon works tirelessly to ensure success of the organization by developing strategic alliances and mutually beneficial relationships. He is very excited for what the future holds for SafeBeat and all the families across America that it will positively impact.
Together we can change the course of history, help eradicate a long-standing epidemic and create a healthier generation! We can't think of a higher calling on a person's life than being able to save the life of child!
You may contact Sheldon directly at sheldon@safebeat.org.