Drew Maddux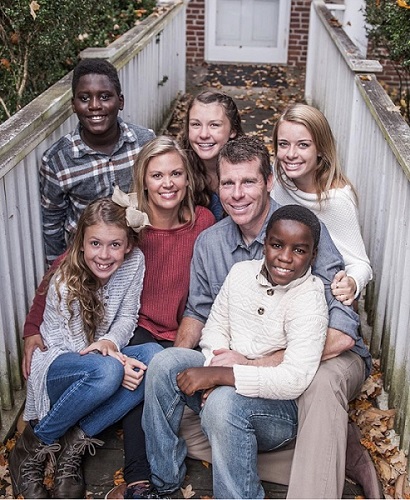 Patrick Drew Maddux lives in Nashville Tennessee with his wife Tara along with their three daughters and two sons. Since 2006 he has been Director of Admissions and Head Coach of the Boy's Basketball team at Christ Presbyterian Academy and was promoted to his current position as Associate Head of School, Advancement in 2017. In 2020, Maddux became a best selling author with "Elevated" a motivational book on being the best version of you. The Tennessee native earned his Bachelor of Science from Vanderbilt University in Human and Organizational Development.
While in Vanderbilt, Maddux excelled on the court and in the classroom, earning All-SEC First Team and All-SEC Academic honors. Upon graduating in 1998, he quickly immersed himself in local business community, while staying involved with his true love of basketball and mentoring young people. Before the age of 25, he became Executive Vice President of a regionally based restaurant chain while serving as a volunteer assistant coach as his high school alma mater. From there, he went on to co-found Healthcare Affiliate Partners in 2004 and worked as a college basketball analyst for Fox Sports South, Comcast Sports, and regional affiliates of Fox, WB, and UPN as well as co-hosting his own radio show on Nashville sports talk radio station 104.5 "The Zone".
By 2006, everything came back full circle for when he accepted his current position as Christ Presbyterian Academy. Under his leadership, the basketball program at CPA has won numerous district and regional titles, and back to back state championships in 2012 and 2013. He has had multiple players receive full athletic scholarships and win the annual TSSAA Mr. Basketball award. In addition to his work at CPA, Maddux continues to remain involved as a college basketball analyst and spends his summers coaching AAU Basketball.
Drew's father has Atrial Fibrillation (A-Fib) and has struggled his whole life with an irregular heart beat. This is one of the reasons Drew is passionate about joining SafeBeat.
---
Coaching Accomplishments:
Record of 395-96 (81%) at CPA
2 State Championships (2012, 2013)
9 District Championships
7 Regional Championships
Cumulative team 3.2 GPA over tenure
20+ players receiving athletic scholarships
1 NBA First Round Draft Pick
Multiple coach of the year honors from The Tennessean and Nashville City Paper
Endorsements: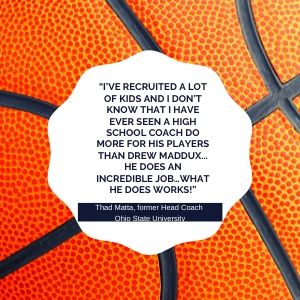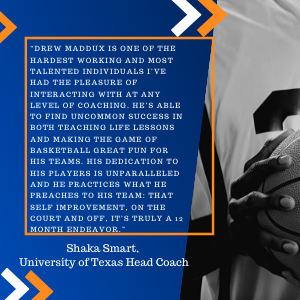 ---
Trick Shots:
Trick shots were created in the summer of 2016 when the Maddux family moved into their new house with a pool in the backyard. Drew's 2 sons had been watching youtube videos of others insane basketball trick shots. The boys wanted their dad to try one from the diving board. So he obliged and the "shot of the day" was born. 4 years later, over 100 shots, millions of views across social media, 3 ESPN top 10, and several viral videos, they continue to bring joy to people and have so much fun in the creative process wondering what the next shot of the day will be.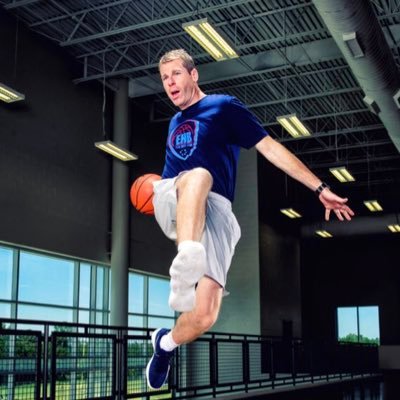 ---
Connect with Drew Maddux: