Avril Jones
Avril Jones is President of ME&C INC. 


"I have been involved in Philanthropy since I was age seven, through my Uncle, who was a National President for a Nonprofit. I understand how much of an impact joining forces can be, to help raise awareness. It was that exact reason I got into Marketing and Branding, to help lend voices to causes, products, initiatives and people who could bring change. Personally I lived in a community where a high school football player's life was cut short and a community was left with a hole because of SCA. As a mother I know our future belongs to our children and if there is a way to ensure more of our future is protected through heart screenings, then I am 1000% behind SafeBeat. I think every parent should be!"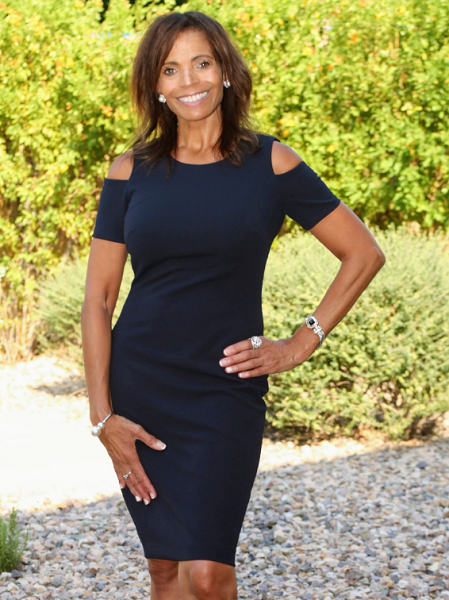 President of ME&C Inc, Avril Jones combines her passion for the Entertainment Industry Fashion, Retail with Branding and Marketing to create strategic relationships between brands, influencers and consumers. Over the past two decades she has worked with brands such as Mattel, CBS, Miss America Organization, developing consumer engagement programs that are both experiential and profitable.
Prior to her years as President of ME&C INC, Avril led several sales teams in the world of finance working with Lehman Brothers, Chrysler and Mercedes-Benz while simultaneously acting as Co-Owner of City Spirits, for 11 years, in downtown Minneapolis.
Intertwining Finance, Marketing, with Live Arts/Entertainment, she has traversed an Executive Career of more than 25 years, remaining true to her Fine Arts and Performing Arts Background,infusing Live Performance often through developing fundraising campaigns, working with Nonprofits  providing local artists a National platform.
After attending and Graduating High School at Northfield Mount Hermon Prep School Avril entered NYU Tisch Of Performing Arts where she majored in Dance and Performing Arts however returned to her Homestate of Maine, to graduate from The University of Maine with a Marketing Degree.
Following her families philanthropic heart, she remains involved with childhood ties to the American Cancer Society, where her Uncle Dr. George Jones was National President and The Miss America Organization where she was a Titleholder between ages 19 and 23.
Writing has been a passion since a young girl soliciting several Magazine articles through junior high school and continues to write professionally online as a contributor with three manuscripts in the works for publication.
Today she finds time to mentor for Girls Going Places, provides Expert Mentorship,or expert written advice on Quora and actively volunteers for several charitable organizations including Habitat for Humanity, Stand Up to Cancer, Feed My Starving Children, whenever possible.
Her first Published Book Blindtru$t: Chasing Green, will be published with XLIBRIS early 2020. In addition new fragrances Elevate Parfum for her and Ascend Cologne for Men, due out Christmas.
---
Connect with Avril
---