Firehouse Subs Public Safety Foundation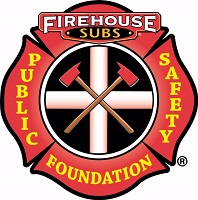 We are extremely grateful to Firehouse Subs Public Safety Foundation and the Michael Namey AED Initiative for choosing SafeBeat as a grant recipient! We are thrilled to be receiving 7 EKG machines that will allow us to continue providing preventative heart screenings for youth.
ABOUT FIREHOUSE SUBS PUBLIC SAFETY FOUNDATION
In 2005, the Firehouse Subs Founders established the Firehouse Subs Public Safety Foundation with the mission of providing funding, lifesaving equipment, and educational opportunities to first responders and public safety organizations. Through the non-profit 501(c)(3), Firehouse Subs Public Safety Foundation has granted more than $44 million to hometown heroes in 49 states and Puerto Rico, including more than $279,000 in Georgia. 
IN-RESTAURANT FUNDRAISING INITIATIVES
Each restaurant recycles five-gallon pickle buckets, available to guests for a $2 donation to the Foundation. Donation canisters on register counters explain the non-profit's mission and collect spare change, while the Round Up Program allows guests to "round up" their bill to the nearest dollar. All funds raised benefit the Foundation. The Foundation is also the beneficiary of a Charitable Sales Promotion where Firehouse of America (FOA) will donate a sum equivalent to 0.11% of all gross sales with a minimum donation of $1,000,000 through December 31, 2019. To donate online and support Firehouse Subs Public Safety Foundation, visit FirehouseSubsFoundation.org.
Connect: