At Smiling Hearts: The Nick Blakely Foundation, our vision is to turn every potential tragedy of Sudden Cardiac Arrest (SCA) into a story of survival.
Michelle Fields-Wilson started Smiling Hearts in honor of her son, Nick, a 19-year-old young man who passed away due to SCA. On Aug. 28, 2017, Nick complained of feeling dizzy during practice. He was sidelined by the coach when he collapsed and later died at the hospital. The 19-year-old had never experienced any warning signs before that day, and after he collapsed the people around him were so confused about what was happening that they believed he was having a seizure. Unbeknownst to Nick, his family, or his coaches, he had an enlarged heart, which led to SCA, his ultimate cause of death.
We are champions for SCA education. We understand that SCA is a condition unknown to most families, but believe tragedies such as Nick's can be prevented. We believe this is possible by advancing overall awareness to young athletes, parents, and coaches, providing youth with access to preventative heart screenings, implementing training standards and safety protocols in athletic associations and educational institutions, and advocating for the establishment of legislation supporting SCA standardized requirements.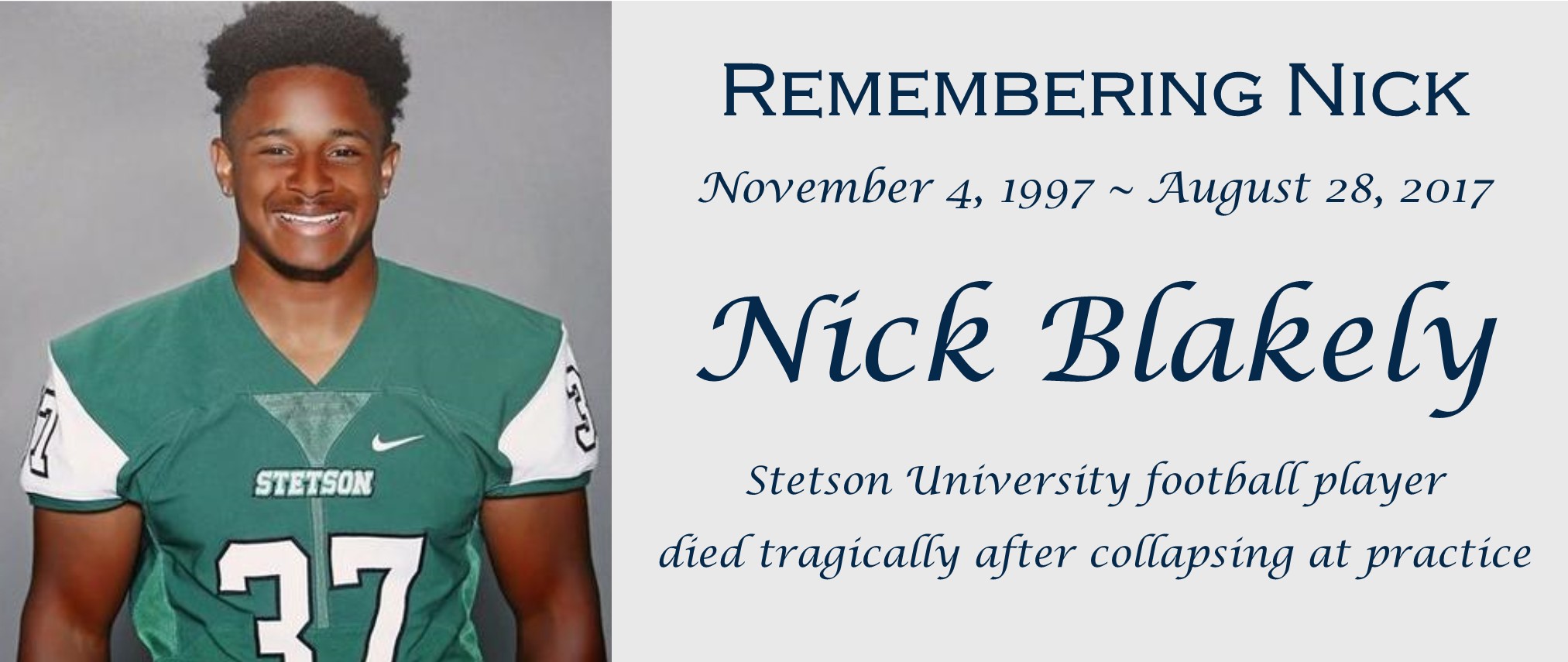 We are honored to partner with Nick's family to prevent future incidents of sudden cardiac death in young athletes. To learn more about Nick Blakely and Smiling Hearts, visit their website here.