Simon's Heart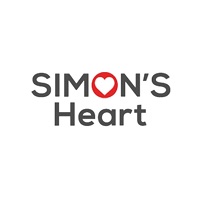 Our story has evolved over time. In the first few months following Simon's death, the story was about sudden infant death syndrome (SIDS). Curiosity kept us moving forward. A heart screening revealed that our story also involved Long QT Syndrome. This led us to the doorstep of sudden cardiac arrest.
In 2004, a little boy named Simon Sudman was born. He weighed almost seven pounds and had an APGAR score of eight and nine. He was 50% for weight and 25% for height.
Every few hours, he'd finish a bottle (except for a four-hour stretch overnight). At seven weeks, Simon smiled for the first time. He died 47 days later. The initial diagnosis was sudden infant death syndrome (SIDS).
What happened next is the reason that Simon's Heart is here today. The pediatrician told Phyllis and Darren to get their hearts checked, and Phyllis was diagnosed with Long QT Syndrome (LQTS). This condition has been linked to up to 15% of all SIDS deaths and is one of several conditions that cause sudden cardiac arrest in children.
The Sudmans started Simon's Heart (formerly Simon's Fund, a 501(c)(3) organization) so that no other parent would lose a child to a detectable and treatable heart condition.
Learn more about Simon's Heart here.