Jacksonville Sports Medicine Program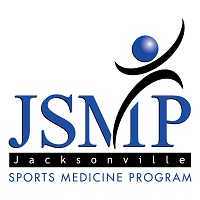 The Jacksonville Sports Medicine Program (JSMP) is a volunteer based non-profit organization that advocates for youth sports injury prevention.
The program is a community healthcare collaborative that works with coaches, doctors, other healthcare professionals, parents and other community members interested in making sports safer.
The program provides schools with education, prevention tactics and advocates for the inclusion of certified athletic trainers within youth sporting organizations, programs and events.
This program has been actively serving the northeast Florida region since 1984. We are dedicated to youth sports injury advocacy, awareness and prevention.