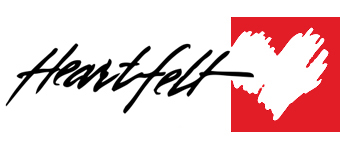 Peace of Mind...One Screening at a Time.
Holly Morrell is knowledgeable, experienced, and professional, but considers her work to be very personal, as well. She dedicates her work to the 6 family members lost to Hypertrophic Cardiomyopathy (HCM), the #1 cause of Sudden Cardiac Death (SCD) in young people in the U.S. Nine Morrell family members, out of 11, had the disease; 6 died and 2 live with devices implanted in their chests to protect them from sudden death. In 2010, another family member became the second Morrell Family member to receive a heart transplant to save her life.  Holly herself was diagnosed with the condition in 2002, after running a cardiac screening program for three years.
Holly established Heartfelt to better serve the general public and preserve the integrity of her mission: to save more lives through early detection, education, and increased public awareness.
We are honored to partner with Holly to prevent future incidents of sudden cardiac death. To learn more about Holly Morrell, visit their website here.