Woodville-Tompkins Student Dies After Passing Out at School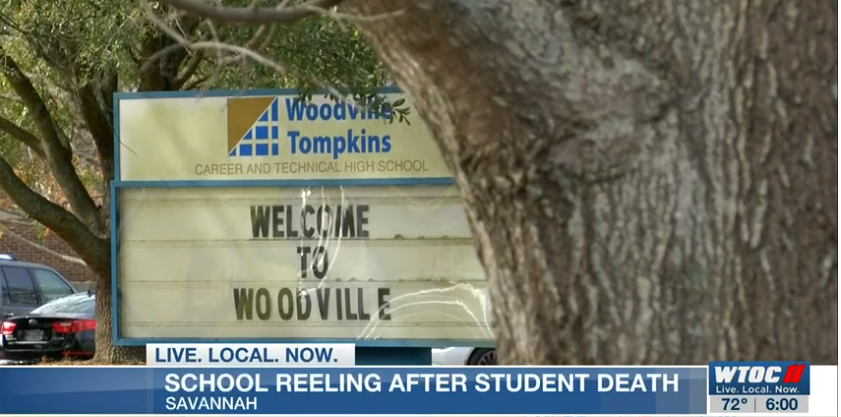 The Savannah-Chatham County Public School System confirmed a Woodville-Tompkins student has died after passing out at school on Thursday.
SCCPSS says Thursday morning around 9 a.m., EMS was called to the school after a freshman student passed out while playing basketball in the gym. The student died on the way to the hospital.
"Our school nurse was on the scene within a minute, a minute and a half to immediately assess it and begin life saving techniques. Unfortunately, it just was not enough. Again, we do not know the exact cause of death, but right now we are all just trying to cope with this loss of life be there for our families, be there for our students and be there for our staff," SCCPSS Chief of Public Affairs Kurt Hetager said.
The school system is calling this an unfortunate situation and a loss for students and the kid's family.
Counselors are available if needed for students and teachers at the school.
"We are here for you. That's what we do, we provide support let them know that we are here in time of need, we'll be there indeed. We are the support staff that they can count on and we will be there for them," SCCPSS Student Affairs Director Dr. Quentina Miller-Fields said.
Dr. Fields and her crisis response team of social workers, guidance counselors and school psychologists say they train all year to help in times like this. They have been at the school and already spoke with students and staff regarding the tragedy.
They say first they listen and then respond. It's all about making sure people are getting the help they need.
"There is support. You never have to feel that you are alone and if we can't provide you what you need then certainly, we are able to link you up with services outside the public school system," Dr. Fields said.
School officials say they have been in touch with the student's family and are hoping to find a way to honor his life in the future.
---
Story Credit: https://www.wtoc.com/2020/01/09/woodville-tompkins-student-dies-after-passing-out-school/
---
Please help us prevent these types of deaths from occurring. For as little as $1 per week, you can support preventative heart screenings and save a life! It only takes a minute to donate. Help us save a child's life today. Thank you. -The SafeBeat Team