Family Wants to Know What Happened in Weight-Lifting Death of Teen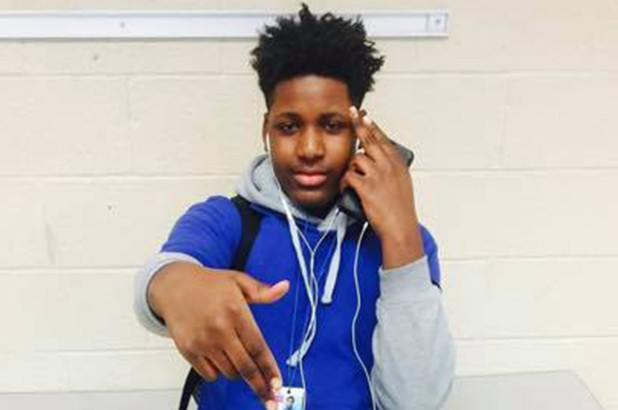 The family of the 16-year old who collapsed and died in the East St. Louis Senior High School weight room is looking for answers.
Jermaine Falconer, a sophomore linebacker on the Flyers football team, was a good student and focused on his goal of one day playing in the NFL. He died during a workout at the school Wednesday.
St. Clair County Coroner Calvin Dye Sr. said an autopsy was performed Friday, but a cause of death has not been determined, pending toxicology reports.
Falconer's mother, Kimberly Falconer and his father, DemeKo Lewis, said their son was healthy and current on all of his shots. Falconer said she learned that something was wrong when she received a call from her son's cell phone at 4:16 p.m Wednesday.
"I thought it was my son," she said. "One of the coaches called me and asked me whether my son ever had a seizure before. I told him no he had not, and I hung up the phone."
She and her husband rushed to the school and arrived the same time as the ambulance.
"We went and in and I saw my son laying there . They had a towel on my baby. He was laying on his side. My son was already gone," Falconer said. "To walk in the school and see my son just laying there, you have a feeling you just cant describe. I just want answers. What happened?"
Falconer said her son turned 16 on Feb. 11 and that family had surprised him with a cake and decorations.
The family physician had recently mailed a postcard to remind Jermaine it was time for his checkup. He didn't make it.
"Imagine sending your child to school and not being able to see them again," she said. "You think your kids will outlive you, but here I am. My child is gone before me. I'm just numb. I have no words."
Falconer said friends called her son "Money," and described him as active, outgoing, helpful and respectful.
"He joked a lot and his family was everything to him," she said. "We have some wonderful memories and I guess that's what we will have to hold on to.
"All he wanted to do was play football. He went to practice every day, came home did his chores and school homework and played some video games. It was a routine he followed pretty much every day."
As she spoke with a Belleville News-Democrat reporter Friday, she cried as she remembered the details from their final days together.
"He woke up Tuesday morning, got himself together. He told me and his sisters and brothers he loved us. He hugged his daddy and told him to fix him some neck bones, beans and cornbread," she said.
Lewis said Jermaine was to be named captain of the East St. Louis football team, but didn't live to receive the news.
"He wanted to pick up 10 more pounds," Lewis said. "He went out of here happy, which is how he is all of the time — happy. He said, 'I'll see you later dad.' I started teasing him and he told em he wasn't going to fall for my jokes."
Falconer said her son was a role model for his sisters and younger brother.
"He was that child who was always encouraging other folks. He was very respectful and very helpful. He would go out of his way to help people," Falconer said.
---
Story Credit: https://www.bnd.com/news/local/article227316944.html
---
Since you're here, we have a small favor to ask. Requests from schools and districts for our screening services are growing, which means that the need for funds to cover the cost of those services is also growing. We want to make our services available to those who request it and beyond, so you can see why we need your help. SafeBeat heart screenings take a lot of time, money, and hard work to produce but we do it because we understand the value of a child's life, PRICELESS!
If everyone who reads this likes it and helps fund it, our future would be more secure. For as little as $1, you can support SafeBeat and it only takes a minute. Make a contribution. -The SafeBeat Team