Texas High School Basketball Player Collapses, Dies During Game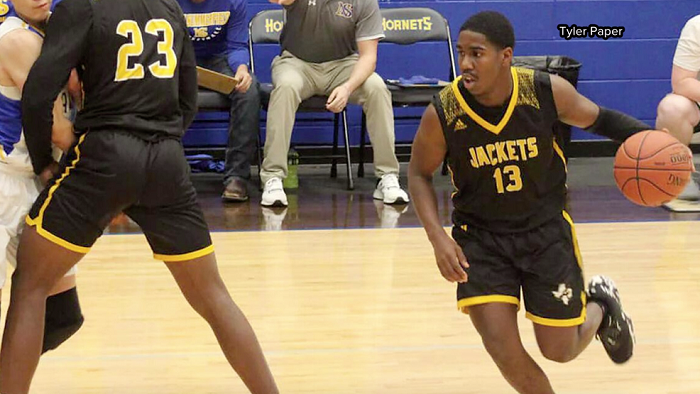 An East Texas high school basketball player died after suffering a medical emergency while on the court Tuesday night.
According to a statement from Alto ISD, a player on Alto High School's team identified as sophomore Devonte Mumphrey collapsed during the Yellowjackets' game.
"All of Alto ISD sends its deepest condolences to the student's family," Alto ISD Superintendent Kelly West said in a statement. "Please keep our community in your prayers."
Mumphrey was named the Dist. 22-2A Newcomer of the Year during his freshman season, according to the Jacksonville Progress. He had also recently been nominated for Davie Campbell's Week 12 Mr. Texas Basketball in late January after dropping 45 points against New Summerfield.
Mumphrey also played football and was named Newcomer of the Year in 2021.
"This community is fully behind the family. Like I said, there's no black or white, there's just one big family a bunch of Alto Yellow Jackets," said Steve McCarty, Deacon at Mumphrey's church. "And he was just a very special young man. And he's always represented the high school and the family with great respect and great dignity."
---
Story Credit: https://local12.com/news/investigates/athletes-at-risk/texas-high-school-basketball-player-collapses-dies-during-game-devonte-mumphrey-alto-high-school
---
Click here to SUBSCRIBE to our newsletters.
Please help us prevent these types of deaths from occurring. For as little as $1 per week, you can support preventative heart screenings and save a life! It only takes a minute to donate. Help us save a child's life today. Thank you. -The SafeBeat Team