Teen's Death Inspires Free Heart Screenings At Hinsdale Central HS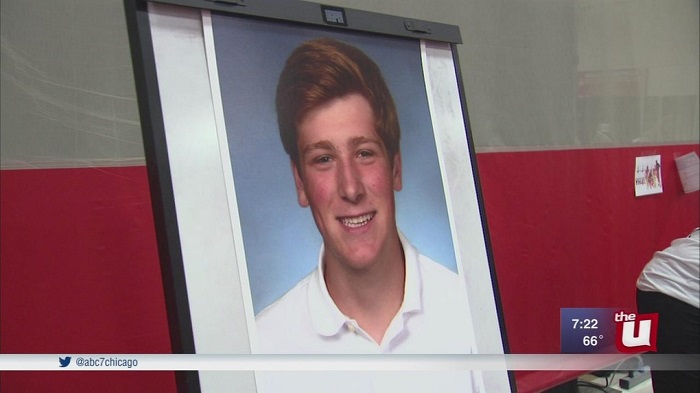 HINSDALE, Ill. (WLS) -- A mother's loss inspired a potentially life-saving event for students at a suburban school.
Michael Brindley was someone his friends said made others feel good. He would have been a senior now -- and in their sorrow, his parents don't want anyone else to lose like they did.
"It is a little overwhelming but it is a really important and great day," said Kristie Brindley, his mother.
Kristie and Bob Brindley picked themselves up from the ashes of losing their youngest boy to start the Just1Mike Foundation and make low-cost cardiac screening available to all.
Michael's senior class is where they have started, partnering with Young Hearts for Life and the Advocate Medical Group to bring the test at no cost to Hinsdale Central's 2,700 students. The screenings began Thursday.
"The memory of Michael is what has brought all this about," said Hinsdale Central Principal Bill Walsh. "We would normally do athletes at a much smaller scale."
Michael's classmates were well-represented among the throngs taped to electrodes that quickly measure cardiac function -- and can indicate underlying conditions that can snuff out life in an instant, like what happened to Michael in June 2016, while he was playing basketball. His parents attended game one of last year's NLCS to heal.
"Today would have been his 17th birthday," his mother said while attending the game in October 2016.
"It is a great feeling knowing that Michael's life is giving back once again so it is really cool," said Emily Graham, a friend of Michael's.
At least six problematic EKGs were found at the school on Thursday.
"We have seen some EKGs that were suspicious," said Dr. Joseph Marek, Young Hearts for Life/Advocate Medical Group. "I think these families are incredibly courageous. That instead of wrapping themselves in sorrow about the situation they decide that they are going make sure that this doesn't happen to another family. I mean, that is incredible."
"His legacy is alive and well here today and it has become our legacy as well for Michael," Michael's mother said. She wants to bring this testing to schools everywhere in the region as sudden cardiac death is the number one killer of those aged 14-24.
---
Story Credit: http://abc7chicago.com/health/teens-death-inspires-free-heart-screenings-at-hinsdale-central-hs-/2388691/