Sylvan Lake Teen Dies After Cardiac Arrest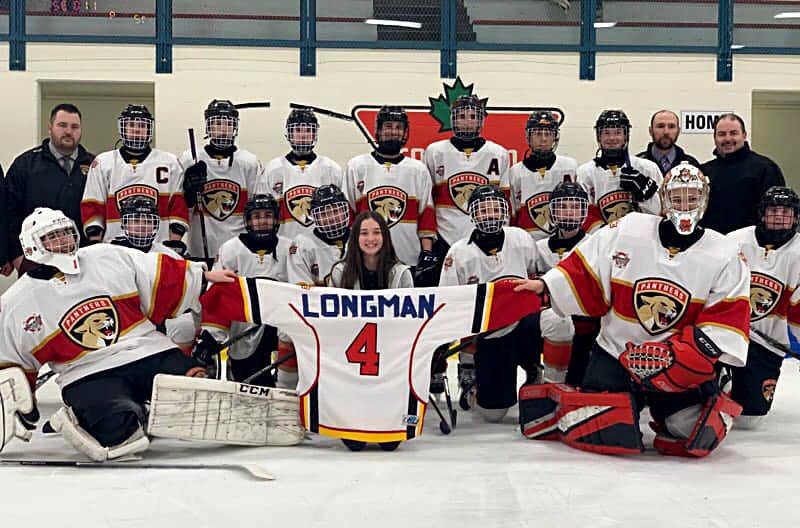 Sylvan Lake is mourning the sudden death of a 12-year-old girl at Ecole Fox Run School.
Brooke-Lynn Longman was at a basketball practice for the school's senior team when she suffered cardiac arrest.
Longman was hospitalized in Edmonton, where she died Dec. 19. A celebration of life was held Dec. 28.
Chinook's Edge School Division superintendent Kurt Sacher said the service went some way to helping people cope with the loss.
"Grief is different for everyone, and everyone deals with it in their own way. I really think they did an excellent job of celebrating Brooke-Lynn, and I think that helps a lot of people," Sacher said.
The school division is helping staff and students who have been affected by the death.
Sacher says there are processes in place to help staff and students whenever something traumatic happens.
"Something of this nature affects the teachers, students and administration, not just at Fox Run, but at all our Sylvan Lake schools, and potentially even beyond that," Sacher said.
He described Longman as an "amazing young lady" and said her death was a "tremendous loss for the family and for the school division."
Longman participated in many activities, including cheer, dance, swimming and mountain climbing.
Her mother said her daughter's greatest accomplishment in her short life was her inclusivity.
"Her love was powerful and helped bring many people together," Jamie Longman said in a Facebook message.
The family says they are grateful for the support they have received from the community.
"Their love, prayers and thoughts were so greatly appreciated. We are blessed with the strength and compassion of our Sylvan Lake community," said Longman.
---
Story Credit: https://www-reddeeradvocate-com.cdn.ampproject.org/c/s/www.reddeeradvocate.com/news/sylvan-lake-teen-dies-after-cardiac-arrest/amp/
---
Please help us prevent these types of deaths from occurring. For as little as $1 per week, you can support preventative heart screenings and save a life! It only takes a minute to donate. Help us save a child's life today. Thank you. -The SafeBeat Team