'A Pure Soul': Santa Clarita Family Seeks Help After Sudden Death Of Teenage Son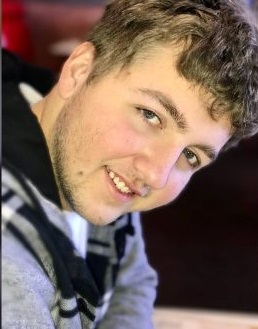 The family of a 17-year-old Santa Clarita boy who suddenly passed away Monday is seeking help to pay for a funeral that they hoped they would never have to arrange.
"He was such a pure soul, there wasn't a bad bone in his body," said his mother, Kelli Engel-Lucas. "He was always happy."
At 6'5", Landon is remembered as a "gentle giant," always taking care of others, with a sweet outlook on life. He was a member of the Canyon High School swim team since the 10th grade, approaching the sport with enthusiasm and enjoyment.
"He was the absolute sweetest mama's boy and an incredibly loving son, brother, nephew, grandson and friend," wrote Landon's aunt Katrina Engel-Yu in a social media post on Tuesday. "To say we are devastated and surprised by this loss is an understatement."
On Monday, June 21, Landon complained that his heart "felt fluttery," and decided to take a nap, locking the door to his room behind him as usual. When his mother attempted to wake him, there was no answer to her knocks on his door, nor on his window.
With the help of a neighbor, Landon's mother broke down the door to his room where he lay in his bed, still looking as though he was merely asleep from a nap he would never wake from.
"He just laid down and went to sleep and God just took him," his mother said.
Although the autopsy report has not been handed over to her yet, Landon's mother suspects that her son may have experienced an issue related to cardiomyopathy, which may lead to heart failure, possibly due to his size.
"I've been a single mom for 14 years, and my whole thing has always been I want to give him a safe place, give him a home and protect him, and then this happens when he's at home," Kelli said.
Landon loved anime, especially the series "That Time I Got Reincarnated as a Slime," attending conventions such as AnimeExpo in Los Angeles in full cosplay, even dressing up as his favorite character from the series on Halloween. His mother also described how Landon had decided that he wanted to start wearing a cross necklace as a sign of his faith.
"He never would leave the house without his cross," she said. "It's like he had this own special connection with God and God with him that I didn't even have to teach him."
"(Kelli) and her children have the biggest hearts in the world," said family friend Laura Munoz. "We have to make this happen, I can't allow her to go through this alone."
---
Story Credit: https://www.hometownstation.com/santa-clarita-news/community-news/a-pure-soul-santa-clarita-family-seeks-help-after-sudden-death-of-teenage-son-381851
---
Click here to SUBSCRIBE to our newsletters.
Please help us prevent these types of deaths from occurring. For as little as $1 per week, you can support preventative heart screenings and save a life! It only takes a minute to donate. Help us save a child's life today. Thank you. -The SafeBeat Team