Roane County High School Football Player Dies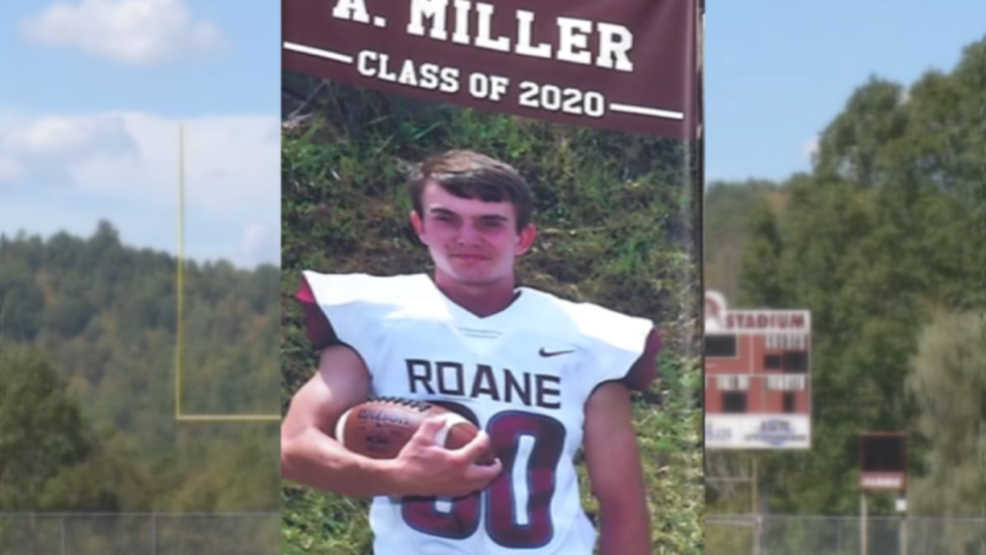 Roane County High School officials confirm a player died Friday night after collapsing on the field.
The school posted the following message to its Facebook page Saturday morning:
"The Roane County community suffered a tragic loss last night with the passing of Alex Miller. Roane County High School will open its doors at noon today for the students to be with one another during this difficult time. Counselors, local pastors, teachers, parents and friends will be available as our community continues to grieve."
Roane County was playing Clay County Friday night when the incident occurred at the end of the first quarter.
"Miller was immediately given emergency medical attention and transported to a local hospital, but these efforts were ultimately unsuccessful," Superintendent Dr. Richard Duncan said in a statement.
Witnesses said the first quarter ended and players came to their respective sidelines. As they were returning to the field to begin the second quarter, there was a frantic call for EMS from the Roane County sideline.
Paramedics immediately responded and the entire team was moved to the field to allow EMS crews room to work. The rescue personnel performed CPR even as he was being transported from the field to the ambulance.
As Miller was taken to the hospital, the stadium went silent. The Public Address announcer asked for prayer. Members of both teams, coaches, cheerleaders, and referees gathered at midfield. Fans prayed silently in the stands.
"The game was initially suspended until Saturday evening, but as of Saturday morning the game was suspended indefinitely pending a future decision on its resumption," Duncan said. "There are no words that explain what happened or why it happened. I think that's what people are struggling with right now. It happened so suddenly. It was in front of everyone. One minute we're getting ready for the second quarter, the next minute we're shocked and just wondering why and trying to make sense of it all."
According to a WVSSAC roster, Miller was a senior who played wide receiver and defensive back for Roane County.
Several local and state leaders have offered their condolences, including West Virginia Governor Jim Justice and Senator Joe Manchin.
Gov. Justice released this statement, saying: "Today, our hearts are absolutely broken by the tragic loss of Roane County High School football player Alex Miller. Cathy and I are praying — with everything in us — for Alex's family, friends, and the entire Roane County community during this unimaginably difficult time. I'd also like to offer our support for anything that can be done to help those touched by this terrible tragedy during this time of mourning. This young man was taken from us far too soon. Today, all West Virginians grieve alongside the Roane County community."
Sen. Joe Manchin released the following statement, saying: "Gayle and I are deeply saddened to hear of the tragic passing of Alex Miller last night. It is difficult to hear of someone so young and talented leaving us too soon. Roane County High School students, teachers and community are in our thoughts and prayers, and my staff and I stand ready to support the family and community as they mourn this tragic loss."
The last time a player died during a football game in West Virginia was September 30, 1993. Ritchie County player Chuck Scholfield died during a game with Wirt County.
The high school was open Saturday for everyone. Hundreds came out offering support for each other during this time.
Layne Epling, one of Miller's best friends, spoke with WSAZ, saying he was a one-of-a-kind person on and off the field.
"He was my best friend, no doubt," said Epling. "He was the brother I never had. He was that guy for me. We hung out everyday and rode around together. There was rarely a day where you'd catch me without him."
Epling says Miller was someone that others always wanted to be around, holding back tears as he talked about their friendship.
"He's just a great guy," said Epling. "He was very smart, very intelligent, very tough and hardworking. If there was work, he would do it, no doubt. He always cared about others, big heart. Very good Christian. Went to church every Sunday. He's in a great place right now."
A candlelight vigil was also held Saturday night at Roane County High School. Hundreds turned out to honor Miller's life.
Several schools in West Virginia are planning on wearing maroon on Tuesday in support of the Roane County Raiders.
UPDATE | Youth leader reflects on life of teen who died during football game
Boggs Fork Chuch is where Roane County High School football player Alex Miller spent his Sundays.
"This place will never be the same without him," youth leader Fred Hammack said.
Miller collapsed on the field Friday night during a game against Clay County, sending friends and family into a panic.
"And I knew when she was calling me during game time that something was wrong," Hammack said. "You know, we pray for miracles, and that was my concentration."
Miller was given CPR and rushed to a hospital but died that night, devastating the whole community.
His longtime youth leader, Fred Hammack, says he saw him like a son. He was a leader in everything he did and was hard-working, kind and intelligent.
"He always showed up when there was work to be done. He always showed up when there was volunteering. He was always ready to give whatever he had," he said.
Miller was always ready to help others.
"My son and I would mow the yard and weed eat, but Alex would always come help weed eat the creek bank because he knew I didn't like snakes. Little things like that," Hammack said.
"As a high school senior, he was excited for the future."
"The last conversation we had at that picnic table over there, he was going to study business and he was going to be a Mountaineer, loved the Mountaineers," Hammack said.
As Hammack reflects on the last time he saw Alex, he has faith that he's looking down on everyone.
"We all have that promise that we know that this isn't the end it's just for a while. And so, I'm looking forward to seeing him again," he said. "And heaven's a better place for him being there, for sure."
His parents say that he had a physical just three days before his senior year and he had no prior health issues. There is a pending autopsy.
---
Story Credit: https://www.wsaz.com/content/news/Roane-County-High-School-football-player-dies-560327021.html
---
Since you're here, we have a small favor to ask. Requests from schools and districts for our screening services are growing, which means that the need for funds to cover the cost of those services is also growing. We want to make our services available to those who request it and beyond, so you can see why we need your help. SafeBeat heart screenings take a lot of time, money, and hard work to produce but we do it because we understand the value of a child's life, PRICELESS!
If everyone who reads this likes it and helps fund it, our future would be more secure. For as little as $1, you can support SafeBeat and it only takes a minute. Make a contribution. -The SafeBeat Team