Pennsylvania High School Basketball Player Mourned After Fatal Heart Attack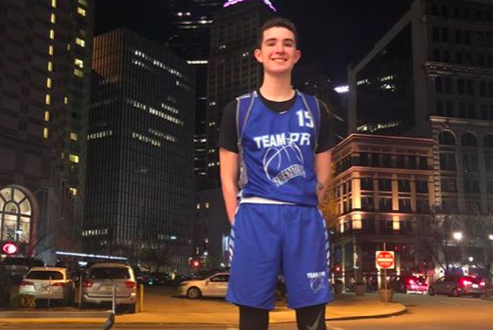 A 16-year-old high school basketball player from Cumberland County died Monday morning in the aftermath of a massive heart attack he had suffered late last week, family members announced.
Jonathan "JT" Kuhn, a guard/forward for the Big Spring High School Bulldogs, had a heart attack last Thursday and remained hospitalized through the weekend, according to PennLive.
Big Spring School District Superintendent Richard Fry called Kuhn a "vital" part of the Bulldogs' first appearance in the District-III Class 5A tournament earlier this year. Kuhn also served as a student intern at the elementary school level.
Kuhn's mother, Jennifer, a third grade teacher at Newville Elementary School, said on Facebook on Monday that her son will be an organ donor.
Though not common in children and teenagers, there are warning signs for heart attacks in young people who sometimes have undiagnosed abnormalities that heighten their risk. Some studies suggest as many as 500 sudden deaths occur in U.S. children ages 10 to 17 each year, in many cases because of cardiac arrest incidents.
Some health officials now advise the same standard of cardiac screening for high school athletes as is mandated by many NCAA colleges. That would include a review of common risk factors from family history to blood pressure and symptoms.
---
Story Credit: https://www.phillyvoice.com/newville-teen-big-spring-pennsylvania-basketball-heart-attack/
---
Since you're here, we have a small favor to ask. Requests from schools and districts for our screening services are growing, which means that the need for funds to cover the cost of those services is also growing. We want to make our services available to those who request it and beyond, so you can see why we need your help. SafeBeat heart screenings take a lot of time, money, and hard work to produce but we do it because we understand the value of a child's life, PRICELESS!
If everyone who reads this likes it and helps fund it, our future would be more secure. For as little as $1, you can support SafeBeat and it only takes a minute. Make a contribution. -The SafeBeat Team