Lyon Kicker Passes Away while Working Out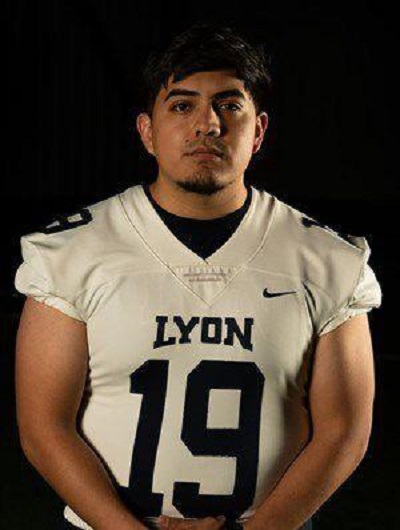 Senior day is meant to be a day for celebrating student athletes who are just about to start the rest of their lives.
For the Lyon College Scots football team, they will be missing one of their own this Saturday when they take to the field for their final game of the 2021 season.
Lyon College kicker Ignacio "Nacho" Gomez, 22, passed away Tuesday morning according to a release from Lyon College. Chief of Police Alan Cockrill confirmed there was a medical assist early Tuesday morning. There is no investigation initiated into Gomez's death.
Independence County Coroner Wesley Gay said he requested Gomez's body be sent to the state crime lab "to obtain exact cause of death." Gay added there was "nothing suspicious whatsoever" regarding Gomez's death. Gay said Gomez "collapsed while working out," and that he had no known medical issues.
Gomez was from Wilmer, Texas and was the primary kicker and punter for the Scots since 2017.
During his career at Lyon he attempted 49 field goals and made 34 with a career long of 46 yards. That kick came on March 13 of this year when the Scots travelled to Arizona Christian to take on the Firestorm.
In his last game on March 27 he went 1-2 on field goal attempts. He made a 32 yarder.
The Scots are set to take on the Oklahoma Panhandle State University Aggies this Saturday at Pioneer Stadium.
According to their release, Lyon College said "Gomez was a Spanish major minoring in business administration and a member of Mortar Board. He set records for the football program and planned to play professionally or become a coach after graduation.
At this time, the College asks that the community respect the privacy of both the family and students as they mourn. Lyon will be supporting students by connecting them with the resources available through the Chaplain's Office and the Counseling Center."
---
Story Credit: https://www.thesuntimes.com/sports/lyon-kicker-passes-away-while-working-out/article_f9b60192-1be9-5f0e-8df5-97dbf6403d1c.html
---
Click here to SUBSCRIBE to our newsletters.
Please help us prevent these types of deaths from occurring. For as little as $1 per week, you can support preventative heart screenings and save a life! It only takes a minute to donate. Help us save a child's life today. Thank you. -The SafeBeat Team