Justice of the Peace Announces Cause of Death of TJC Student Found Dead in Dorm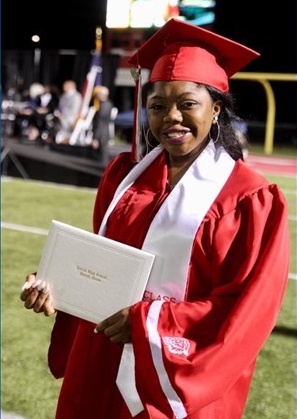 Judge James Meredith, Precinct 3, announced the cause of a death of a TJC student who was found dead in her dorm last month.
According to Judge Meredith, Na'Khyria Lampkin died from natural causes. The autopsy report says Lampkin suffered from cardiomegaly, meaning an she had an enlarged heart, according to the Mayo Clinic.
Lampkin was a graduate of Terrell ISD and enrolled at Tyler Junior College, where she was a freshman.
On Saturday, Sept. 15, first responders found Lampkin unconscious at an on-campus dormitory. She was later pronounced dead.
Officials never suspected foul play as a cause of death.
The Mayo Clinic says cardiomegaly can be caused by a number of factors including, but not limited to:
High blood pressure
Heart valve disease
Disease of heart muscle
Low red cell count
Fluid around the heart
Thyroid disorders
Excessive iron
The clinic says there are several lifestyle causes for the disorder including stress, pregnancy or pre-existing medical conditions that cause the heart to enlarge.
While it can be treated, cardiomegaly may be temporary or permanent depending on the condition.
The disorder can lead to heart failure, blood clots and cardiac arrest.
---
Story Credit: https://www.cbs19.tv/article/news/health/justice-of-the-peace-announces-cause-of-death-for-tjc-student-found-dead-in-dorm/501-be6ab3d5-b79c-4f8f-a954-b77871bab603
---
Please help us prevent these types of deaths from occurring. For as little as $1 per week, you can support preventative heart screenings and save a life! It only takes a minute to donate. Help us save a child's life today. Thank you. -The SafeBeat Team