HPU Men's Basketball Player Dies after Collapsing during Game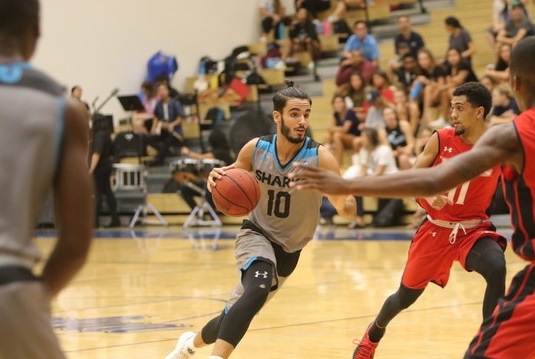 Hawaii Pacific University men's basketball player Emil Isovic passed away at Straub Medical Center on Wednesday, December 26 after collapsing during a game timeout a week prior.
"On Tuesday, December 18, HPU men's basketball point guard Emil Isovic collapsed during a game timeout," Sam Moku, acting athletics director and vice president of university relations for HPU. "While he received the best care possible at Straub Medical Center, he unfortunately did not regain consciousness. We are deeply saddened to report that late Wednesday afternoon, Emil, age 21, passed away. His family and friends were at his side.
Emil, a sophomore from Kristianstad, Sweden, was a gifted athlete and a wonderful friend. He will be sincerely missed by his entire 'ohana. A student emergency assistance fund has been set up to support Emil's family in their time of need. Contributions may be made on HPU's Athletics page under "Donate to a Program."
We are heartbroken at Emil's loss and we thank the HPU community as well as friends throughout the world for their heartfelt condolences. Emil touched a great many lives and he will be sincerely missed."
Isovic was from Ahlen, Sweden and was in his second year at Hawaii Pacific where he was a guard on the men's basketball team, while he pursued a degree in communications.
"We are deeply saddened by this news," Pacific West Conference Commissioner Bob Hogue said. "We join Hawai`i Pacific University, the PacWest, and the entire college basketball community in praying for Emil's family and his memory during this difficult time."
He is survived by his parents Nedzad and Sanela and his brother Dino.
---
Story Credit: https://www.khon2.com/news/local-news/hpu-men-s-basketball-player-dies-after-collapsing-during-game/1677248988
---
Since you're here, we have a small favor to ask. Requests from schools and districts for our screening services are growing, which means that the need for funds to cover the cost of those services is also growing. We want to make our services available to those who request it and beyond, so you can see why we need your help. Safebeat heart screenings take a lot of time, money, and hard work to produce but we do it because we understand the value of a child's life, PRICELESS!
If everyone who reads this likes it and helps fund it, our future would be more secure. For as little as $1, you can support Safebeat and it only takes a minute. Make a contribution. -The SafeBeat Team