Former Wolmer's Boys Footballer Dies after Collapsing during Football Game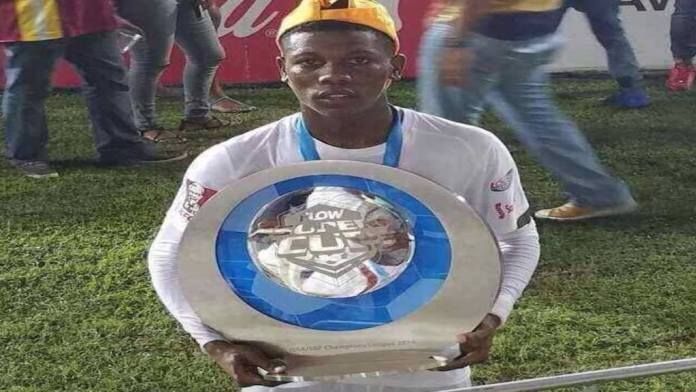 The Wolmer's Boys' School community is mourning the death of former student athlete Calvin Kelly who collapsed suddenly and died while playing a game of football on Sunday.
Kelly represented Wolmer's in football and was a member of the Super Cup-winning Wolmer's team in 2016.
Kelly was a first team member of the team that lifted the cup by clipping Cornwall College 1-0. The team eventually lost to Jamaica College in the Manning Cup finals that year.
Cardiac arrest is suspected but no autopsy has yet been conducted to ascertain cause of death.
---
Story Credit: https://zipfm.net/?p=19765
---
Since you're here, we have a small favor to ask. Requests from schools and districts for our screening services are growing, which means that the need for funds to cover the cost of those services is also growing. We want to make our services available to those who request it and beyond, so you can see why we need your help. Safebeat heart screenings take a lot of time, money, and hard work to produce but we do it because we understand the value of a child's life, PRICELESS!
If everyone who reads this likes it and helps fund it, our future would be more secure. For as little as $1, you can support Safebeat and it only takes a minute. Make a contribution. -The SafeBeat Team