Football Player from South Florida Dies During College Practice in Central Florida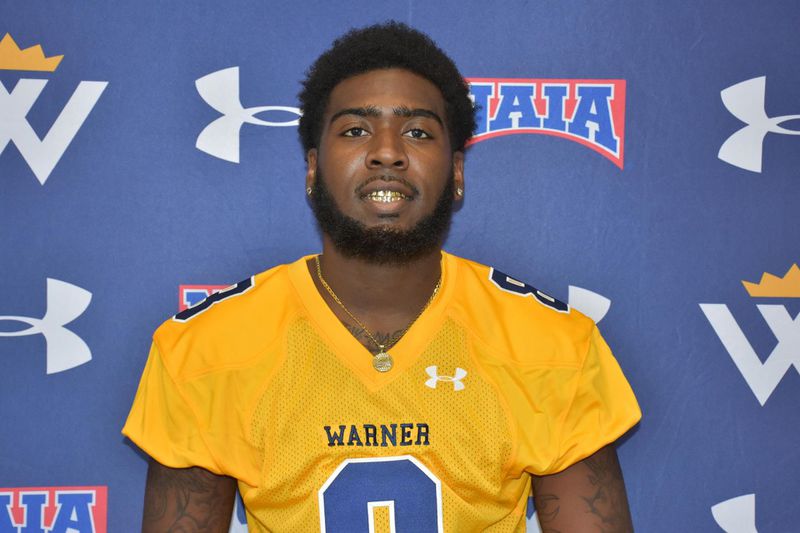 The sudden death of a football player at a small Central Florida college is reverberating in South Florida where he grew up and played high school football.
Theodore "Boobie" Hammonds, 23, a senior at Warner University in Lake Wales, died after collapsing Tuesday after a non-contact football drill at practice, the university said.
"Members of the Warner University athletic training staff were on hand immediately and provided emergency care," the university said in a statement, adding that EMS technicians from Polk County responded and took Hammonds to Lake Wales Medical Center, but he died at the hospital.
Hammonds grew up in the Miami area and played football for Carol City High School in north Miami-Dade. His father, also named Theodore Hammonds, told WTJV-Ch. 6 that his son's death has left him feeling hollow.
"He'll give you the shirt off his back. He's always trying to motivate and uplift everybody around him," he told the station.
As a wide receiver at Warner, a private Christian liberal arts college, the younger Hammond made 88 catches for 1,100 yards and 14 touchdowns during his career.
Rod Shafer, who retired as Warner's football coach last year, told The Ledger newspaper that he's baffled by the collapse and death because he viewed the 6-foot-4, 230 pound Hammond as a physical specimen.
"The kid was at practice every day. He was the most in shape of any kid on our team. He was in perfect shape," Shafer told the newspaper.
An autopsy will be performed in an effort to determine the cause of Hammond's death.
Meanwhile, his father told WTVJ that the son he called "Theo" was a regular rival in their good-natured games of dominoes that typically ended in draws.
"This coming Saturday we were going to go for the tiebreaker," he told the station.
Hammond's sister has set up a GoFundMe page with a posting indicating that money collected will help the family with her brother's funeral costs.
---
Story Credit: https://www.sun-sentinel.com/sports/fl-sp-theodore-hammonds-death-20191010-zucwv7mddzcgregfyaworuaeim-story.html
---
Please help us prevent these types of deaths from occurring. For as little as $1 per week, you can support preventative heart screenings and save a life! It only takes a minute to donate. Help us save a child's life today. Thank you. -The SafeBeat Team