22-Year-Old College Grad Collapses and Dies Before Finish of Her First Half Marathon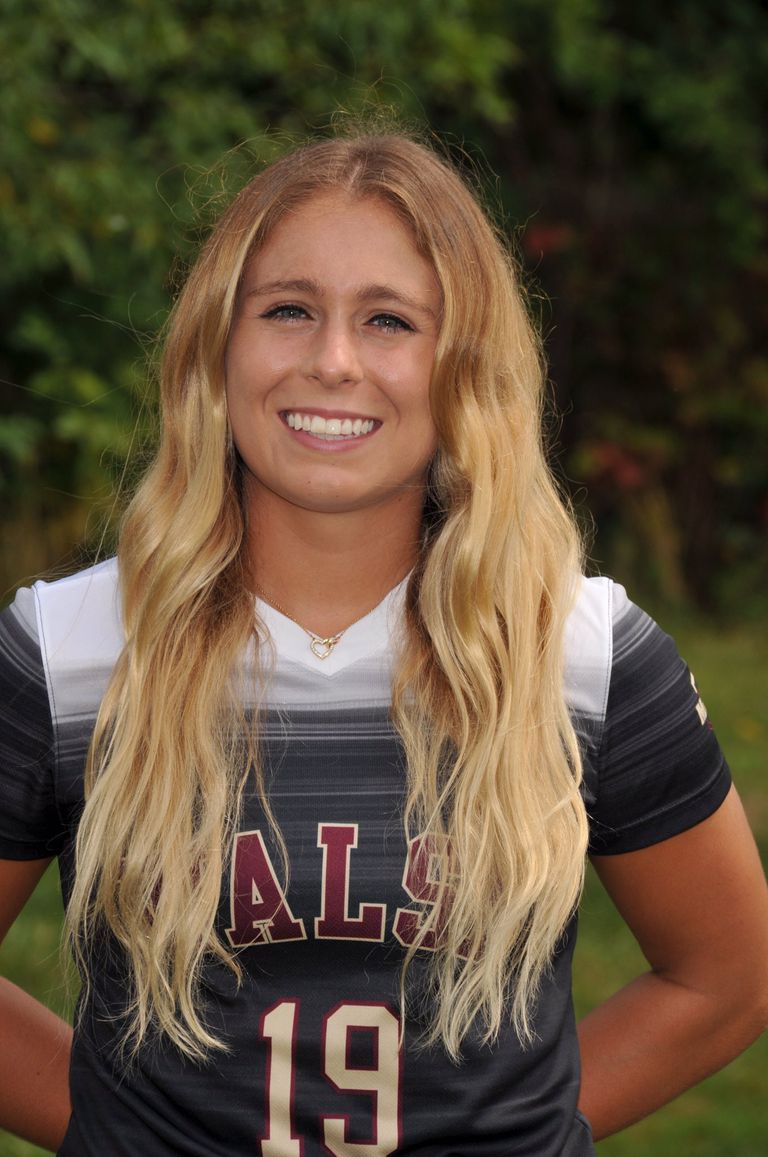 Just weeks after college graduation, 22-year-old Taylor Ceepo was excited to run the 42nd annual Cleveland Half Marathon. An avid soccer player since elementary school, Ceepo lined up at the starting line to take on her first half with her boyfriend and mom.
Less than a quarter-mile from the finish line, however, she collapsed. On-site paramedics rushed to her side.
By the time the ambulance transported her to the University Hospitals Cleveland Medical Center emergency room, she was dead. The Cuyahoga County Medical Examiner in Cleveland announced earlier this week that the preliminary investigation couldn't provide a definitive cause of death. Additional testing and a medical history review are underway, which could take weeks.
"She was seen on-site by our health care providers, who were providing first aid for the race, and then transported," George Stamatis, senior media relations strategist for University Hospitals, told Runner's World. "Our condolences and sympathy go to the family. She was well-loved."
Word immediately spread through friends and social media, and sports teams at both her high school, St. Vincent-St. Mary in Akron, and her college, Walsh University in North Canton, posted about their beloved teammate. Walsh held a Mass on Sunday, and the high school followed suit with one of their own on Monday morning.
"The group of eight girls in her class were extremely close and hard workers. Coaching them felt like we were a family, and we bonded from the beginning," said Jud Hartman, the girls soccer head coach at St. Vincent-St. Mary. Hartman and Ceepo shared a birthday on November 9, and she often talked to him after practice about how to balance all of her priorities in life, including family, friends, her boyfriend, schoolwork and soccer practice.
"She wanted to give her all in every aspect of her life," he said. "That group would write the names of people on their wrists who they wanted to play for during games. They were popular because they were so involved and nice to everyone."
Hartman and Ceepo remained friends as fellow players on the Akron Indoor Soccer adult leagues. Ceepo's death immediately affected runners in the community, he said, including some who went back to the half marathon finish line to say prayers after they heard the news.
"Everybody is shocked because she was so in shape and never got hurt or sick," he said. "She played at midfield, where you run the most, and was an avid runner in off-season."
Throughout the week, former teammates from childhood through college have stopped by the Internationals Girls Soccer Club in Medina, her hometown, to share stories, talk about Ceepo's legacy, and brainstorm what to do in her honor. As their club mission says, "All for One and One for All."
"I've watched her grow not only as an athlete and soccer player, but as a person," Keri Sarver, the club's director of coaching, told Runner's World. "She became a role model for younger players and always showed new members the way."
Ceepo joined the club at age 8 and stayed a member until 18. Both of her parents were involved, with her mom Jackie as a team manager and her father Alan as an assistant coach. Her younger sister, Bella, joined at age 6 and, now 16, still plays with the club. When not at college, Ceepo attended club events and supported her sister from the sidelines.
"Taylor had this infectious and bright smile that drew people to her," Sarver said. "She also had a calm demeanor and worked hard on the field. She was a true family member of ours."
The club team won four state championships, one regional championship, and fourth place during the national tournament.
In college, Ceepo was a class of 2019 graduate and scholarship athlete who majored in biology with minors in psychology and chemistry.
Ceepo was also involved with Walsh University's Dance Marathon, which raises funds for the Akron Children's Hospital. In fact, in lieu of flowers, her family has asked that donations go to the hospital. (Two fraudulent fundraiser pages have popped up in her name on GoGetFunding and GoFundMe, and the websites have removed those pages. The FBI is now investigating.)
Yesterday, the Cleveland Marathon has announced that it will present Ceepo's family with a finisher's medal from the race.
And that's not the only organization that has stepped forward to honor her. Since Sunday, the hashtag #RunforTaylor has become popular on social media, and local runners are continuing races in her honor. In Ceepo's hometown, the Medina Half Marathon & 5K on May 25 will hold a moment of silence and hand out ribbons with her school colors—green for St. Vincent-St. Mary and maroon for Walsh. The Four Leaf Clover Run in Akron, which Ceepo participated in previously, will also honor her on June 8.
"I didn't know her, but I knew it would be important to take a moment to remember her, especially since so many people running in this area knew her," Medina race director Beth Bugner told Runner's World.
The weather is forecast to be even warmer this weekend, soaring into the mid-80s, and Bugner is reminding everyone to be safe and careful.
"We shouldn't be fearful about running, but smart and listen to our bodies," she said. "Let's have fun and be healthy while keeping Taylor in our hearts."
---
Story Credit: https://www.runnersworld.com/runners-stories/a27573288/taylor-ceepo-cleveland-half-marathon-death/
---
Since you're here, we have a small favor to ask. Requests from schools and districts for our screening services are growing, which means that the need for funds to cover the cost of those services is also growing. We want to make our services available to those who request it and beyond, so you can see why we need your help. SafeBeat heart screenings take a lot of time, money, and hard work to produce but we do it because we understand the value of a child's life, PRICELESS!
If everyone who reads this likes it and helps fund it, our future would be more secure. For as little as $1, you can support SafeBeat and it only takes a minute. Make a contribution. -The SafeBeat Team