Clayton County High School Student Dies During Basketball Practice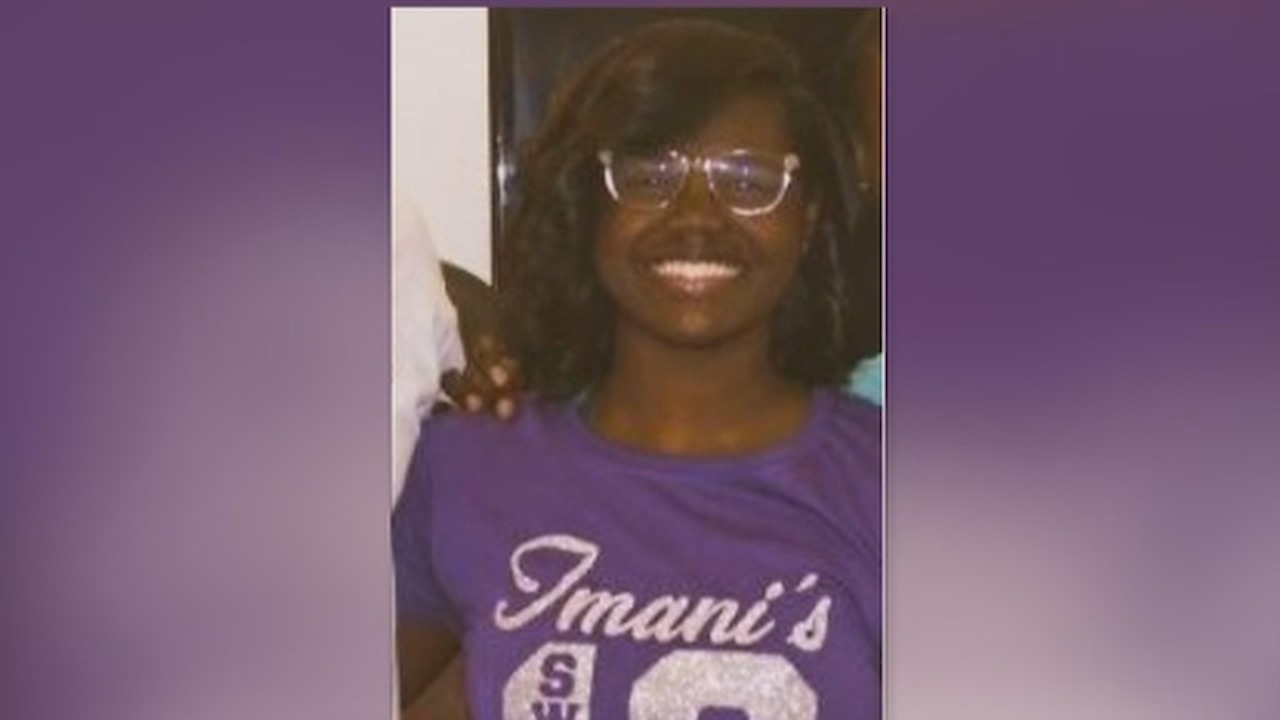 f a 16-year-old Elite Scholars Academy student is heartbroken over her sudden death on the track Tuesday.
Imani Bell died collapsed and died Tuesday during outdoor basketball conditioning. Authorities told FOX 5 News paramedics were dispatched shortly before 6 p.m. and discovered the high school junior without a pulse. Clayton County Emergency response officials said she went into cardiac arrest and passed away after briefly regaining a pulse.
"This could have been prevented and it gives us cause for concern that the basketball team would be doing outdoor conditioning on the track on the hottest day of the year. We feel like coaches and athletic directors should be cognizant of how hot it is. These are students, not world class athletes," said Justin Miller, who is Imani's mother's cousin.
"She was a classic 'good girl.' She had a 4.0 GPA. She was active in sports, her church and the community. Her life shouldn't have ended like this," said Miller, who is also a prominent metro Atlanta attorney.
Clayton County School Superintendent Dr. Morcease Beasley visited the Bell family at Southern Regional Medical Center Tuesday night.
"Their loss is our loss. It broke his heart to see Imani's parents, grandparents and siblings grieving. There really are no…words for what I saw last night at the hospital. We're going to investigate what happened and do whatever it takes to make sure the safety of our students is a top priority," Dr. Beasley told FOX 5 News Wednesday morning.
Clayton County authorities called in the Georgia Bureau of Investigation to investigate the circumstances leading up to the teenager's death. No one is commenting about what investigators have discovered or why the team was practicing in nearly 100 degree temperatures during a heat advisory.
Clayton County Fire & Emergency Services released the following statement Wednesday about her death:
"Thank you for your inquiry about the devastating call that CCFES responded to yesterday. I was able to retrieve more information about this call and wanted to provide you all with an update. On 8/13/19 at 5:52pm we were dispatched to a Elite Scholars Academy in Jonesboro. When our firefighters arrived they found a 16 year old female found inside the school. Our firefighters found her unresponsive and began treatment. During transport to the hospital the patient became pulseless and stopped breathing. Firefighters administered CPR, began Advanced Cardiac Life Support, and transported her to Southern Regional Medical Center. The patient did regain a pulse during transport and was transferred to Southern Regional Medical Center staff. Unfortunately she did eventually pass away. We are so sorry for her family's loss and the pain each one of her classmates are feeling. Please let us know if you have any further questions."
---
Story Credit: http://www.fox5atlanta.com/news/clayton-county-high-school-student-dies-during-basketball-practice
---
Since you're here, we have a small favor to ask. Requests from schools and districts for our screening services are growing, which means that the need for funds to cover the cost of those services is also growing. We want to make our services available to those who request it and beyond, so you can see why we need your help. SafeBeat heart screenings take a lot of time, money, and hard work to produce but we do it because we understand the value of a child's life, PRICELESS!
If everyone who reads this likes it and helps fund it, our future would be more secure. For as little as $1, you can support SafeBeat and it only takes a minute. Make a contribution. -The SafeBeat Team