Calling Lake Hockey Player Passes Away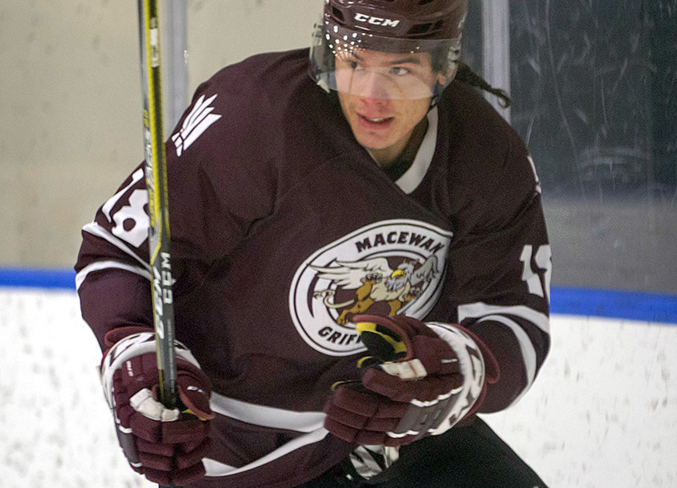 A 23-year-old Calling Lake hockey player who was on the MacEwan University Griffins men's team passed away in Calgary Jan. 25.
In a press release, MacEwan University media relations advisor David Beharry said Nakehko Lamothe became unwell and was rushed to Foothills Hospital after playing a game in Calgary. Just before midnight, Nakehko passed away.
In an email, Beharry said it was "very sad for everyone."
"It's difficult to comprehend the pain Nakehko's family is going through right now," said university president Deborah Saucier in the press release. "We will do whatever we can to assist them during this tragic time."
The press release states that Lamothe was in his third year with the Griffins and played a vital role helping the team win back-to-back Alberta Colleges Athletic Conference titles in 2017 and 2018.
Having grown up a member of the Bigstone Cree Nation in Calling Lake, the release also states that Lamothe was extremely proud of his Indigenous heritage and took the same passion and enthusiasm he demonstrated as a player and applied them to becoming a role model for Indigenous youth.
Lamothe spoke to the Athabasca Advocate in September before he was set to go to Calling Lake to support the Griffins in an Athabasca College Hockey Challenge game against the University of Alberta-Augustana Vikings.
At that time, he said he was part of a summer fitness program training for children in Calling Lake. He also said he always returned to Calling Lake during the off-season.
"When I am in Edmonton, I live with people who are from Calling Lake," Lamothe said in September. "I am very much attached to my community, and it will always be home."
Lamothe had also said he also kept in touch with his former coaches from Calling Lake.
"They are not just your coaches, but they are you friends as well," Lamothe said. "They are friends with your parents, you see them in the community, and you never forget the contributions they have made as you advance in the sport."
Also in September, Griffins head coach Mike Ringrose said Lamothe was a really special kid and got really high marks in school, where he was majoring in psychology with a minor in earth and atmospheric sciences.
"Last year, we had a group of children up from Calling Lake, and put them through a day in the life of a Griffin. Nakehko took the lead and arranged most of the event," Ringrose said at that time. "He is a great ambassador for his community and for the Indigenous community."
---
Story Credit: https://www.athabascaadvocate.com/article/calling-lake-hockey-player-passes-away-20190127
---
Since you're here, we have a small favor to ask. Requests from schools and districts for our screening services are growing, which means that the need for funds to cover the cost of those services is also growing. We want to make our services available to those who request it and beyond, so you can see why we need your help. Safebeat heart screenings take a lot of time, money, and hard work to produce but we do it because we understand the value of a child's life, PRICELESS!
If everyone who reads this likes it and helps fund it, our future would be more secure. For as little as $1, you can support Safebeat and it only takes a minute. Make a contribution. -The SafeBeat Team