Basketball Players Cause of Death Pending Test Results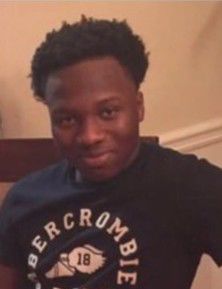 Witnesses at the scene of Eagles Landing High School basketball player Zikora Okwuosa's collapse Friday night told paramedics Okwuosa said, "It is happening again" just before he collapsed. Okwuosa, 16, died soon after.
Clayton County Coroner Donald Cleveland confirmed Friday night that Okwuosa, a junior varsity basketball player, died after collapsing at Woodland High School.
The incident report from Station 11 indicated that paramedics were called to the school at 6:30 p.m. for a "person unconscious." When the unit arrived at 6:40 p.m., first responders found "a male patient in care of a nurse bystander" and "CPR being perfomed on patient. Bystanders on call state(d) prior to patient 'collapsing' (that) patient stated that 'it is happening again.'"
Paramedics started airway management, CPR, advanced cardiovascular life support, "EPI" and an IV before transporting Okwuosa to Piedmont Henry.
An autopsy was performed Monday, but authorities have not yet determined Okwuosa's cause of death.
"The cause and manner of death are pending toxicology and histology," Coroner Cleveland told the Herald on Monday. "This could take 12 to 16 weeks."
HCSO School Resource Unit Commander Capt. Josh Duke told the Herald, "Sheriff's deputies were working a basketball game at Woodland High School on Friday, Jan. 11. An AED call came out and the deputies responded to the AED call within the school. CPR was administered to the student by school personnel with deputies assisting. EMTs arrived on the scene and took over CPR."
As to whether the student was revived before leaving school grounds, Duke referred further inquiries to Henry County Emergency Medical Services.
Henry County Schools spokesman J.D. Hardin told Henry Herald sports editor Darius Goodman that Okwuosa was a junior varsity player who collapsed during halftime and that an AED (automatic external defibrillator) was used to treat him.
"We are saddened to share that we did have a student athlete that required medical attention during a sporting event in our county this evening," Hardin said Friday night. "He was transported to Piedmont Henry Hospital, and it has since been confirmed he passed away. Our thoughts and condolences go out to this student's family."
---
Story Credit: https://www.henryherald.com/features/basketball-player-s-cause-of-death-pending-test-results/article_75f7f0ed-7ff7-5796-8d77-9a287e091b02.html
---
Since you're here, we have a small favor to ask. Requests from schools and districts for our screening services are growing, which means that the need for funds to cover the cost of those services is also growing. We want to make our services available to those who request it and beyond, so you can see why we need your help. SafeBeat heart screenings take a lot of time, money, and hard work to produce but we do it because we understand the value of a child's life, PRICELESS!
If everyone who reads this likes it and helps fund it, our future would be more secure. For as little as $1, you can support SafeBeat and it only takes a minute. Make a contribution. -The SafeBeat Team