Albertville Community Mourns the Death of Student Athlete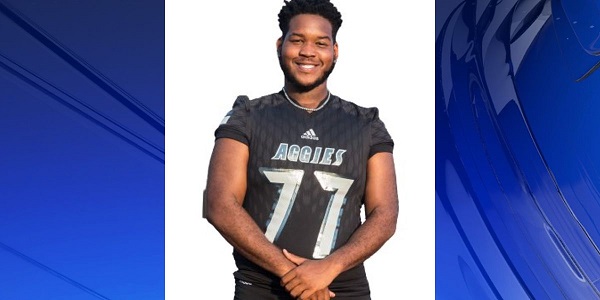 The Albertville community is in mourning after the loss of a local high school athlete.
Albertville football coach Chip English confirmed Keejay Blount passed away on January 27.
Blount was a student at Albertville High School and was #77 on the football time.
Blount was at a local rec center when he collapsed Wednesday afternoon. According to officials with the Sand Mountain Park & Amphitheater, medical officials quickly made it to the scene to try to help Blount.
The team released a statement on the situation, sending out thoughts and prayers.
Their twitter page read: "It's sad day for the Aggie Family. Our thoughts and prayers go out to the Family & Friends of Football Player #77 Keejay Blount. Who passed away earlier this evening."
Coach Chip said it's a tragic situation, and the family is currently working on a memorial plan for Blount.
---
Story Credit: https://www.waff.com/2021/01/28/albertville-community-mourns-death-student-athlete/
---
Click here to SUBSCRIBE to our newsletters.
Please help us prevent these types of deaths from occurring. For as little as $1 per week, you can support preventative heart screenings and save a life! It only takes a minute to donate. Help us save a child's life today. Thank you. -The SafeBeat Team