2 Basketball Moms Linked Through Tragedy Push For More AEDs in Schools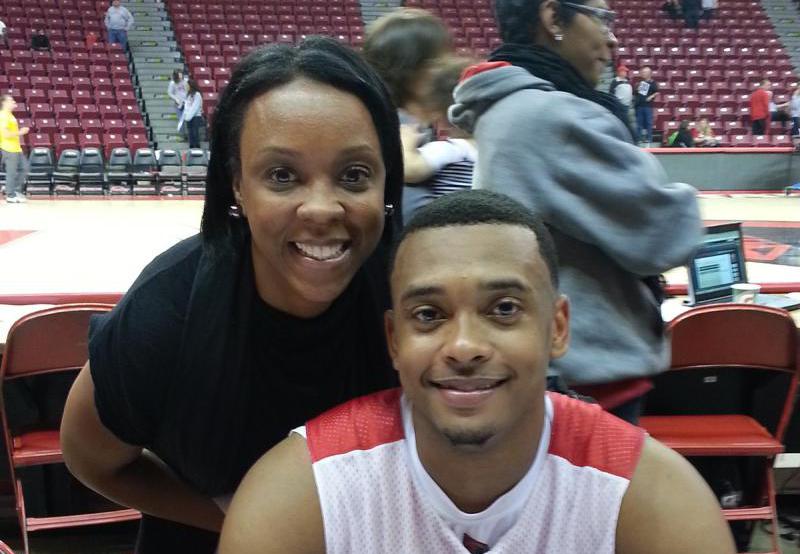 Two basketball mothers who endured the shock of their sons collapsing on the court have very different stories to tell.
One son survived, while the other did not.
But Wilma Bates and Jewel Upshaw knew each other long before their lives became further linked in such a tragic way, while their common cause will likely keep them connected long into the future.
Wilma Bates' son, Kai Bates-Diop, was a sophomore at University High in Normal when he went into cardiac arrest during a basketball practice at the school in February 2017.
A defibrillator used by school athletic trainers Maddie Biehl and Emily Martz likely saved his life.
"When we found out there are not always (automatic external defibrillators) around, that really impacted us because we know what the outcome could have been for Kai were it not for an AED," Bates said. "So we've been able to raise funds and donations have come in."
Bates said the family, with support from the Illinois Heart and Lung Foundation, has raised money for seven defibrillators to be distributed to McLean County schools.
Jewel Upshaw is also working to promote AED awareness in schools. Her son, former Illinois State basketball player Zeke Upshaw, collapsed on the court during an NBA G-League game in Grand Rapids, Mich., in March and died two days later.
A negligence lawsuit Upshaw filed against the NBA, the Detroit Pistons and The DeltaPlex Arena alleges no defibrillator was used to try to save him.
"Maybe people need to go through training, but if I have anything to do with it, my voice will be heard along with Wilma along with others that are in similar situations," Upshaw said.
Bates, who works in fundraising at ISU, said she came to know Jewel and Zeke Upshaw when he was a student athlete at the university after graduating from University High School in Chicago.
"Sometimes as student athletes, they are not able to go home and so we opened up our home for student athletes to come over the have dinner and that's how Jewel and I met," Bates recalled. "We just immediately connected."
"I will always be forever grateful for that," Upshaw added.
Not long after Zeke's death, Jewel Upshaw became an advocate for AED awareness. Living in Henderson, Nev., she attended an AAU (Amateur Athletic Union) basketball tournament in Las Vegas in July.
"I want to start that initiative here," Upshaw said. "I will go through a gym and I will look for an AED and I didn't see them a lot of times."
Upshaw and Bates are partnering with the Illinois Heart and Lung Foundation to help raise awareness and funds to get more defibrillators in Illinois schools—and to make sure people know where to find them and how to use them. They have produced a video on the foundation's website that stresses the urgency of a rapid response when someone goes into cardiac arrest.
IHLF Executive Director Kathi Franklin said the group hopes to work with the Illinois High School Association to establish protocols for where defibrillators are located and for schools to make that information readily available in case of an emergency.
"It's good to know (how to use an AED), but if you have a drill on your football team or your basketball team that if that happens, this is what our team will do, and practice that," Franklin said. "Then you are more likely to act quicker."
Franklin added during a typical cardiac arrest, the likelihood of survival drops 10 percent with each passing minute after five minutes.
---
Story Credit: http://www.wglt.org/post/2-basketball-moms-linked-through-tragedy-push-more-aeds-schools#stream/0
---
Since you're here, we have a small favor to ask. Requests from schools and districts for our screening services are growing, which means that the need for funds to cover the cost of those services is also growing. We want to make our services available to those who request it and beyond, so you can see why we need your help. Safebeat heart screenings take a lot of time, money, and hard work to produce but we do it because we understand the value of a child's life, PRICELESS!
If everyone who reads this likes it and helps fund it, our future would be more secure. For as little as $1, you can support Safebeat and it only takes a minute. Make a contribution. -The SafeBeat Team