13-Year-Old Boy Dies After Collapsing on Local Football Field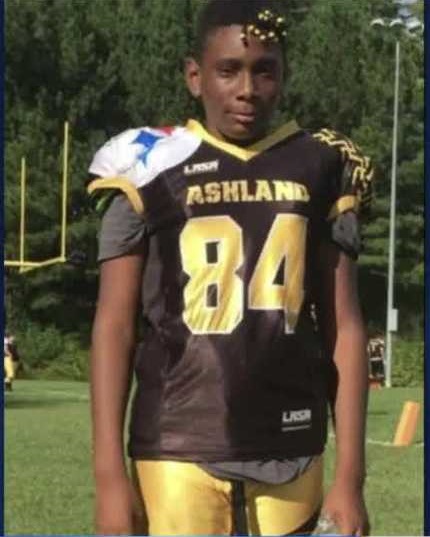 A 13-year-old boy died Wednesday evening after collapsing on a Pittsburgh football field, according to public safety officials.
Police and emergency crews responded around 7:40 p.m. to Chartiers Playground in the city's Windgap neighborhood.
Police found a boy, who has been identified as Jordan Duckett, at that scene who had been playing football and collapsed while running off the field.
His family told Pittsburgh's Action News 4 reporter Marcie Cipriani he was not feeling well just before he collapsed. His mother, Laken Duckett, said he should have only been observing practice, not participating.
"They said he was moving his arm, he was shaking his arm and said 'I don't feel right,' but nobody stopped them from playing football," said Laken Duckett, who added that her son suffered from asthma and had just recently gotten back on his medication.
"I'm sad. My heart is broke or shall I say took, because he was my heart," Duckett said.
Duckett was transported to Children's Hospital and was later pronounced dead.
Police processed the scene that evening due to his young age and the fact that this was an undetermined death.
The Medical Examiner's Office will determine the cause of death, according to public safety officials.
The Western Pennsylvania Youth Athletic Association posted the following to its Facebook page early Thursday morning:
"WPYAA sends the deepest and sincere condolences to the family of the young man who passed today. To the West Side organization what ever you need we are here!! All practices and games are cancelled until Monday!"
An emergency meeting was held by the Westside Mustangs Youth Athletics Association Thursday evening.
At the meeting, the community honored Duckett and showed support to his family.
---
Story Credit: https://www.wtae.com/article/13-year-old-boy-dies-after-collapsing-on-local-football-field/28706025
---
Since you're here, we have a small favor to ask. Requests from schools and districts for our screening services are growing, which means that the need for funds to cover the cost of those services is also growing. We want to make our services available to those who request it and beyond, so you can see why we need your help. SafeBeat heart screenings take a lot of time, money, and hard work to produce but we do it because we understand the value of a child's life, PRICELESS!
If everyone who reads this likes it and helps fund it, our future would be more secure. For as little as $1, you can support SafeBeat and it only takes a minute. Make a contribution. -The SafeBeat Team