Trainer Saves Mount Pleasant Man's Life After He Goes into Cardiac Arrest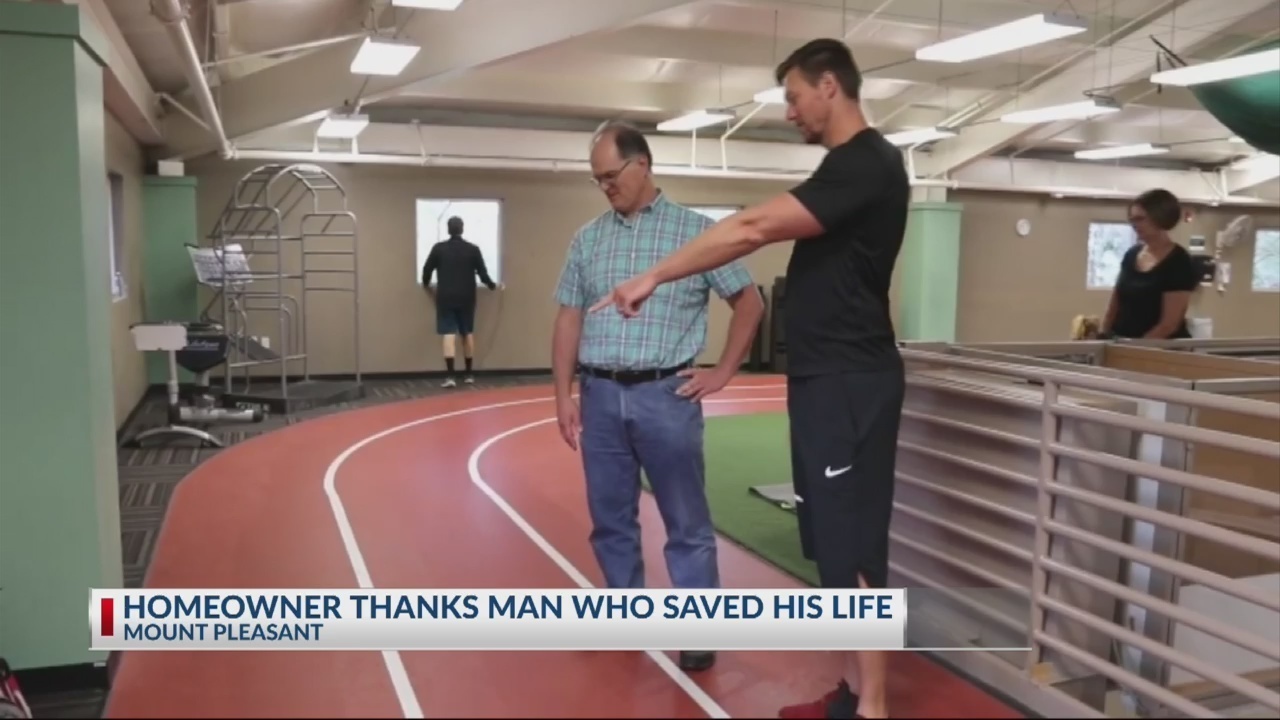 A Mount Pleasant homeowner is thanking a man who saved his life this holiday season.
David Phillips was at the gym and during his walk, he fell, blacking out.
Phillips went into cardiac arrest.
Thankfully a trainer, Jason Spindler, came to Phillips' rescue. He called 9-1-1, started chest compressions and used an automated external defibrillator, also known as an AED.
Charleston County EMS says properly using an AED during a cardiac situation can dramatically improve someone's chances of survival.
"That AED is going to deliver that shock that will hopefully restart the heart and give another layer to help the chances of survival out for someone who's suffered a sudden cardiac arrest," said Carl Fehr, a division chief with Charleston County EMS.
Medical studies show that there's a five percent increase in heart-related deaths during the holiday season.
For more information on CPR and AED's visit CharlestonCounty.org.
---
Story Credit: https://www.counton2.com/news/local-news/trainer-saves-mount-pleasant-mans-life-after-he-goes-into-cardiac-arrest/1670802979
---
Since you're here, we have a small favor to ask. Requests from schools and districts for our screening services are growing, which means that the need for funds to cover the cost of those services is also growing. We want to make our services available to those who request it and beyond, so you can see why we need your help. Safebeat heart screenings take a lot of time, money, and hard work to produce but we do it because we understand the value of a child's life, PRICELESS!
If everyone who reads this likes it and helps fund it, our future would be more secure. For as little as $1, you can support Safebeat and it only takes a minute. Make a contribution. -The SafeBeat Team