Straight From the Heart: Browns' Carrie Tells of Life-Changing Surgery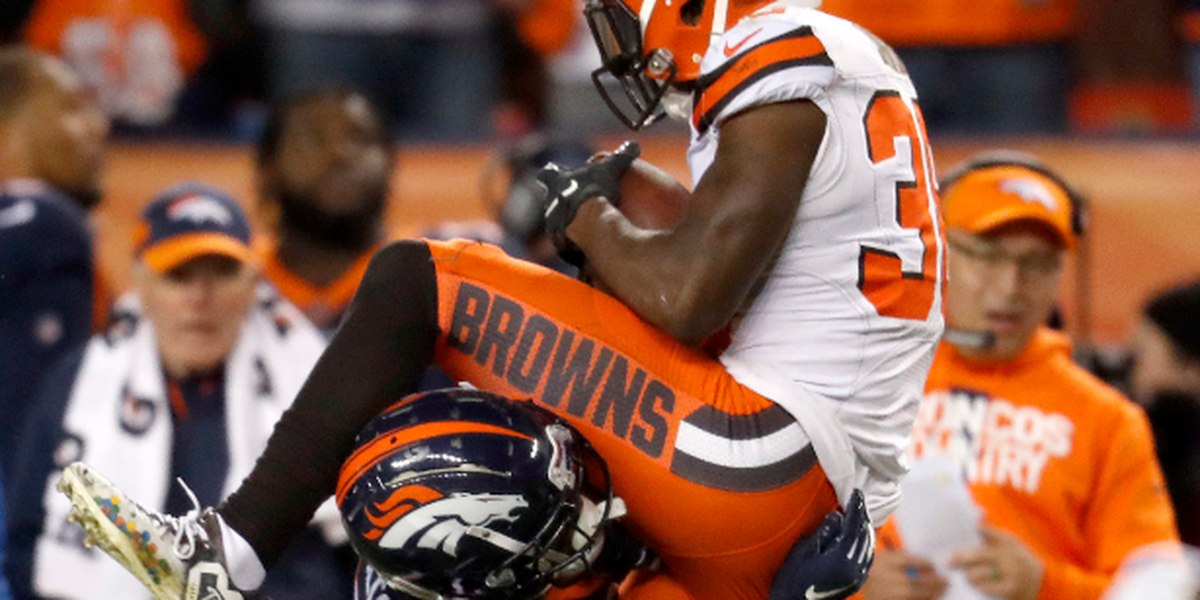 T.J. Carrie was literally "one in a million". And long before he made it to the NFL, although those odds were even longer when he was in his mid-teens.
At the age of 14, before he even had a chance to play high school football, the game was taken away. During a preseason workout, he collapsed, and passed out. Months of tests finally revealed a very rare diagnosis.
"I had an abnormal right coronary artery", Carrie says. "And it's something that changed my life."
Carrie's coronary artery was incorrectly positioned between his lungs, causing it to constrict when the lungs expanded, decreasing oxygen. A one-in-a-million defect, and even worse, no more sports, unless Carrie underwent an open-heart procedure that had been performed only a dozen times. Ever.
He and his family chose the surgery, which was performed, appropriately enough, on Valentine's Day, 2006.
Since then, Carrie has become a beacon, a light shining on others...educating, motivating, guiding. He says it's his duty now to give back, and the best way he can give back is through his T.J. Carrie Foundation. Tuesday, he brought his message to the students at Saint Joseph Academy, challenging them to dream big, stay focused, and oh, that you're never too young to undergo a heart screening.
"Life is not easy", Carrie said. "There are a lot of barriers that we face on a daily basis. You have a choice every day to do the right thing or do the wrong thing. The right thing always gives you a chance to be successful, and all you're asking for is a chance."
Oh, the football thing? That worked out pretty well, too. After playing for Ohio University, Carrie returned home and played for his favorite team, the Raiders, for four years, before signing a $30 million deal with the Browns last year. He and his beautiful young family consider Ohio their second home.
But money can't buy everything. It can't buy health, it can't buy happiness, it can't buy the appreciation that Carrie has for every moment.
"I've had many, many miracles in my life that are unexplainable", Carrie says. "There were situations where I couldn't see a way out, and then there was a way."
"You can never take life for granted. Every day we have is not promised. Every day, we have to make the most out of it."
---
Story Credit: http://www.cleveland19.com/2019/02/15/straight-heart-browns-carrie-tells-life-changing-surgery/
---
Since you're here, we have a small favor to ask. Requests from schools and districts for our screening services are growing, which means that the need for funds to cover the cost of those services is also growing. We want to make our services available to those who request it and beyond, so you can see why we need your help. SafeBeat heart screenings take a lot of time, money, and hard work to produce but we do it because we understand the value of a child's life, PRICELESS!
If everyone who reads this likes it and helps fund it, our future would be more secure. For as little as $1, you can support SafeBeat and it only takes a minute. Make a contribution. -The SafeBeat Team