SafeBeat Works to Detect Kids' Heart Problems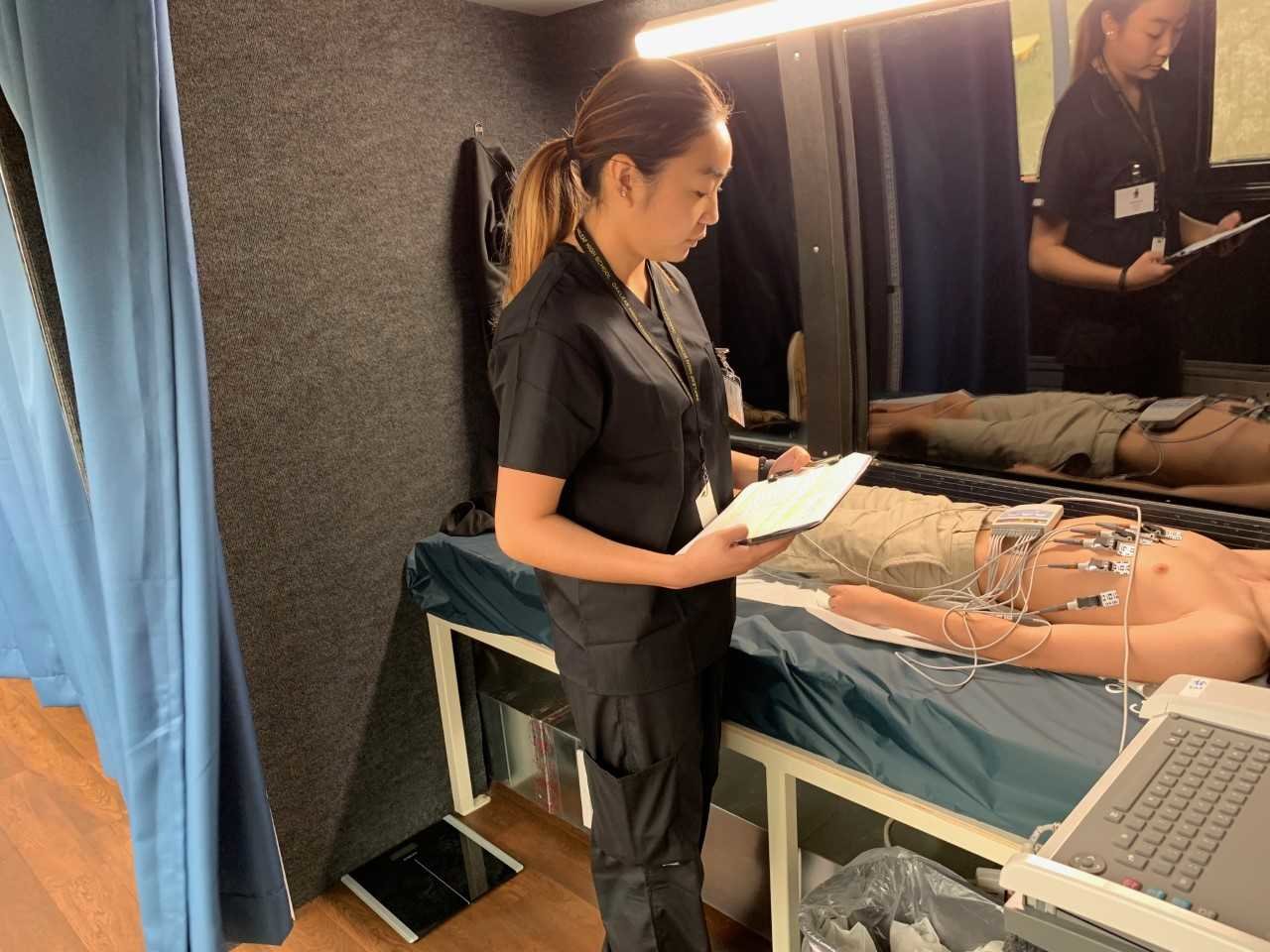 A 45-foot coach looms in the parking of Lake Asbury Junior High School as students stand in line on a chilly Tuesday morning.
Five students sit in the front of the bus as it buzzes. Inside the bus past a long corridor, Sheldon Hill and his staff conduct checkups that may save a life.
Hill is the executive director of SafeBeat, a program that offers preventative heart screenings for students at no cost to the Clay County School District. Hundreds have registered.
First, Hill receives a detailed cardiac history of the family and the child. They fill out an online form prior to their visit.
"The day of the event, we pick up where that left off," Hill said.
Hill then checks blood pressure, height and weight, screens for obesity and hypertension and uses an EKG to determine the heart's rate and rhythm. To eliminate the chance of a false positive, a pediatric cardiologist at Wolfson Children's Hospital reviews the data before a family is notified.
SafeBeat's website has a page dedicated to children who died of sudden cardiac arrest or were revived. According to the American Heart Association, about 7,000 children die a year between ages 6-18 a year of sudden cardiac arrest in U.S. Some 90 percent of deaths are preventable and for 80 percent the first symptom is a fatal collapse.
Hill, a registered diagnostic cardiac sonographer from Lake Park, Ga. said SafeBeat detected a heart tumor during their first round of screening in Ware County, Ga. last year.
There's a misconception that sudden cardiac death only affects athletes. Strenuous exercise can increase the odds of sudden cardiac death three to five times if a person has an underlying condition.
"I always tell people, all children are athletes whether they're sitting here right now, their hearts are beating, even if they're not chasing a football," Hill said. "It's very important that all active children be screened."
SafeBeat, which already made stops at four Clay County Schools, will visit 13 middle and high schools in its first year in Clay.
"You can't wait to take them to the doctor if kid has chest pains," Hill said. "A majority of sudden cardiac arrest patients never have a symptom."
For the full list of schools participating, visit safebeat.org/screenings/participating_schools/
---
Story Credit: https://www.claytodayonline.com/stories/safebeat-works-to-detect-kids-heart-problems,15853?fbclid=IwAR28HUgUnPHA9ph8OJZYdb6XnEevLgF4ObZTKhmHEVD1GJlWlTUOpXBDpnw
---
Since you're here, we have a small favor to ask. Requests from schools and districts for our screening services are growing, which means that the need for funds to cover the cost of those services is also growing. We want to make our services available to those who request it and beyond, so you can see why we need your help. Safebeat heart screenings take a lot of time, money, and hard work to produce but we do it because we understand the value of a child's life, PRICELESS!
If everyone who reads this likes it and helps fund it, our future would be more secure. For as little as $1, you can support Safebeat and it only takes a minute. Make a contribution. -The SafeBeat Team